Budget Kenya Safari Overview:
Name:   Budget Kenya Safari: Masai Mara, Lake Naivasha, Hell's Gate Tour
Duration: 4 Days
Start: Nairobi at 7 AM
End: Nairobi at 4 PM
Budget Travel: 4 days Masai Mara, Lake Naivasha, Hell's Gate Tour
Features
1 day & night at  Lake Naivasha (fresh water ) rift valley lake
Hippo, Bird spotting boat ride( at the lake Naivasha)
Trekking and bike ride at Hells gate national park
View of the Great Rift Valley escarpment
2 days & 1 night at  Masai Mara game reserve
Game and scenery viewing with the Masai tribes
4 Days Kenya Day Tour
This Kenya safari package takes 4 days. The tour starts in Nairobi taking you to Lake Naivasha, Hell's gate National Park and Masai Mara National Reserve. You'll have a brief stopover to view the Great riftvalley and learn more about it. Proceed to Lake Naivasha, a small beautiful fresh water lake – part of the Great Rift Valley.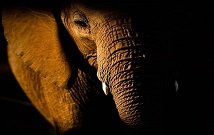 The name Naivasha derives from the local Masai name Nai'posha, meaning "rough water" because of the sudden storms which can arise. This freshwater lake is a birding paradise over 400 different species of bird. Reports indicate Naivasha is home to a variety of wildlife such as Buffalo,Giraffes, Zebras, Colobus monkey, Waterbucks and antelope among others. Enjoy a boat ride to witness the sizable population of hippos inside lake Naivasha.
You'll also enjoy a bike ride and you trek inside the gorges of Hells gate National park.
Your next destination of the 4 days Safari Kenya is to the world renowned Masai Mara National Reserve – Kenya's finest and most outstanding wildlife sanctuary.
This Kenya Tour culminates at the Masai Mara game reserve where we  marvel at the great scenery as we hunt for the Big five.
We have offered a selection of economy, standard or luxury safari lodges or tented camps (depending on your  style  / budget).
Tour transport shall be in safari designed minivan with pop up roof.
Transport in  a 4 x 4 land cruiser jeep is available at an  extra cost.
What to Expect
Daily Departures (Guaranteed-Daily game drives)
Safari Kenya in Maasai Mara National Reserve
Chances to encounter the Big Five
3 nights' full board accommodation
3 daily delicious meals
Airport transfer ($15)
Suitable for family, couples, students, solo travelers, beginners, Seniors
Extendable
Can be customized to own specifications
4 days Masai Mara, Lake Naivasha, Hell's Gate (Boat, bike, trekking and Game) Kenya Safari
Arrival
You'll be collected from the airport (or hotel).
Accommodation before the tour departs can be arranged at extra cost.
Day 1: NAIROBI - HELL'S GATE NATIONAL PARK
Appx: 116.1 kms: 2hrs 45 minutes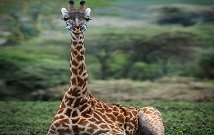 Depart Nairobi in the morning and drive to the floor of the Rift Valley. Enjoy a brief stop at the Rift Valley viewpoint to take the most eye-catching view of the Escarpment. Proceed to Naivasha arriving at the resort in time for lunch. Enjoy an afternoon Bike ride at Hell's gate national park. There will also be a hiking safari inside the gorges accompanied by a professional guide. You'll again enjoy an evening boat ride at Lake Naivasha that takes you to Crescent Island for a walking safari. This is one of the few places in the world where one can wander on foot amidst wild animals – there are no predators. Return to the Lodge/camp for dinner and overnight.
Day 2: LAKE NAIVASHA TO MASAI MARA GAME RESERVE
283.9 kms: 5 hrs 30 minutes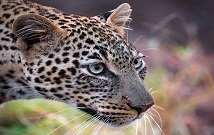 Depart Naivasha after breakfast and drive further along the floor of the Rift Valley to Maasai Mara Game Reserve, arriving at the lodge/ Camp in time for lunch. Afternoon game drive as you get a feel of this vast game filled reserve. Dinner and overnight at the lodge/ camp.
Day 3: FULL DAY MASAI MARA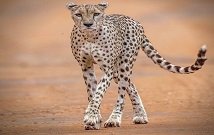 ***OPTIONAL: You can decide to enjoy an early morning balloon safari at $420 per Person that gives you an awesome experience.
Read More
**** Full day in Maasai Mara, Kenya's most popular game sanctuary where you will high chances of spotting the Big Five – lion, leopard, buffalo, rhino and elephant. Game drives are flexible, with the option of going out with picnic lunch boxes to spend entire day in the park, or you can choose to have an early morning and late afternoon game drives. At extra cost you may visit a local Masai village to see their nomadic lifestyle; the Masai are famous for their bravery, as they have co-existed with the animals over the years. All meals and overnight at Lodge/camp
Day 4: MASAI MARA GAME RESERVE - NAIROBI
302.4 km: 6 hrs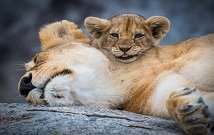 We head off into the bush on an early morning game drive in Masai Mara Reserve, before enjoying breakfast back at camp. Then we return to bustling Nairobi, the capital of Kenya, arriving in the afternoon. This Budget Masai Mara & Lake Naivasha Safari ends upon arrival in Nairobi.
HAVE A WONDERFUL TOUR – SEE YOU ON THE ROAD……….
PRICE
COST OF THIS TOUR is Indicated On the side Bar
KARIBU TENA!! ''WELCOME AGAIN''
Accommodations for This Safari Option Includes:
Budget Accommodation:

Mid-Range Accommodation:

Luxury Accommodation:
TOUR VAN: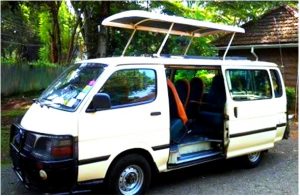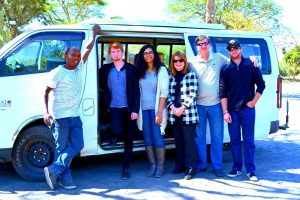 4X4 SAFARI JEEP: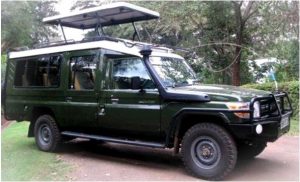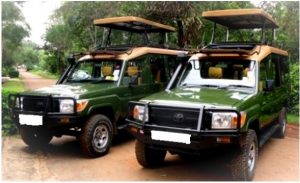 Accommodation
Meals
Transport
Window Seats
English Speaking Guide
Standard Safari Vehicle
Water
Park Fees
Taxes
Airport Transfers
List of Not Included items:
International Flights
Personal Expenses
Tips:
Alcohol & Beverages
Laundry
Extra Meals
Clothing
Village Visits:Maasai village visit.(15_20usd$)