Masai Mara Safari: 4 Days Best of Kenya safari to Masai Mara Overview:
Name:  Great Masai Mara safari
Duration: 4 Days
Start: Nairobi at 7 AM
End: Nairobi at 4 PM
Safari Highlights
Masai Mara – One stop shop for wildlife viewing including sights of Big 5
Unlimited game viewing drives with exclusive use of pop up top safari vehicle
Private dedicated English / other language speaking driver / guide
Elephant, giraffe, buffalo, lion, cheetah, zebra, warthog and more….
Masai country and Masai tribes people
Unique accommodation styles in safari lodges / tented camps
Optional Masai village visit -arrange with your safari driver/ guide =$ 20 per person payable to Masai village chief
3 days at Masai Mara game reserve
The 4 day/3 night Masai Mara safari  is designed for those with sufficient safari days and may be even more appetite for game viewing drives…!
The Masai Mara Tour departs from Nairobi at 0730 HRS on day 1 and returns at approximately 4:30pm on day 4. There shall be a game viewing drive on the afternoon of day 1 after arrival at Masai Mara and a final game drive on the morning of day 4 before you leave Masai Mara.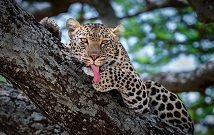 Day 2 and 3 shall be spent on full day game viewing drives including options to visit a local Masai village or to savor the Masai Mara plains on a hot air balloon flight.
Day Tours in Masai Mara
This relaxed Masai Mara safari proceeds by road from Nairobi with a stop to view Great rift valley escarpment and via scenic Masai plains.
The Masai Mara is rich in wildlife diversity and is World famous as a one stop shop for game spotting and scenery viewing.
Safari tour transport and game viewing drives are in private pop up top safari minivan or 4 x 4 land cruiser jeep.
Wildlife viewing including possible sightings of the Big 5, awesome landscape and the traditional Masai culture are the highlights of this safari.
Tour picks up from Nairobi airport, Nairobi city hotels or Nairobi residence.
Transport is in customized pop up top safari minivan.
You can upgrade to a pop up top 4 x 4 Land cruiser jeep at an extra cost.
So that you may know…
Driving times in Kenya are estimates and can vary due to road traffic and state of road
Safari can include local flights to cut on driving time if required (extra price)
Masai Mara Safari: 4 Days Best of Kenya safari to Masai Mara
Arrival
You'll be collected from the airport (or hotel).
Accommodation before the tour departs can be arranged at extra cost.
Day 1: NAIROBI - MASAAI MARA
Appx: 302.4 kms- 6 hrs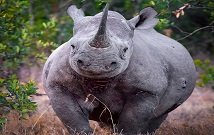 Leave Nairobi in the morning at 8.00 am drive to the view point of the great rift valley, descend the escarpment and drive via Narok then to Masai Mara for lunch at the campsite followed by afternoon game drive in Masaai Mara famous for its black manned lions and yearly migration of wildebeests, dinner and overnight at camp.
Day 2: MASAI MARA GAME RESERVE FULL DAY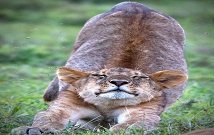 ***OPTIONAL: You can decide to enjoy an early morning balloon safari at $420 per Person that gives you an awesome experience.
Read More
**** Today shall be a game viewing extravaganza! The Mara as is popularly known remains the most exciting wildlife eco-system in the Natural world. Masai Mara reserve hosts the highest and varied concentration of wild animals than any other park in the region. The scenic appeal of this tree studded savannah plains, its moderate climate and diversity of wild game species makes it a one stop shop for game viewing activities. We shall traverse the reserve on a full day of unlimited game viewing encountering the big five and more of the lesser game. You shall enjoy a picnic lunch by the Mara river as we watch hippos & crocodiles or maybe the great migration (July –October) Meal plan: Breakfast, Lunch, Dinner.
Day 3: FULL DAY – MASAI MARA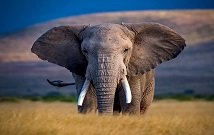 Another day of full day game viewing extravaganza! You may opt to have the full day game drives or game drives in separate successions so that you may also have a chance to enjoy lodge/camp facilities. The driver guide shall be readily available to discuss your daily activities as per your preferences. Meal plan: Breakfast, Lunch, Dinner.
Day 4: MASAI MARA – NAIROBI
Appx: 302.4 kms- 6 hrs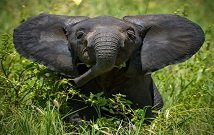 Early morning game viewing drives at the Masai Mara. Depart for Nairobi with a lunch stop on the way Arrive Nairobi in the late afternoon (appr.1630pm) Meal plan. Breakfast, lunch.
HAVE A WONDERFUL TOUR – SEE YOU ON THE ROAD……….
PRICE
COST OF THIS TOUR is Indicated On the side Bar
KARIBU TENA!! ''WELCOME AGAIN''
Accommodations for This Safari Option Includes:
Budget Accommodation:

Mid-Range Accommodation:

Luxury Accommodation:
TOUR VAN: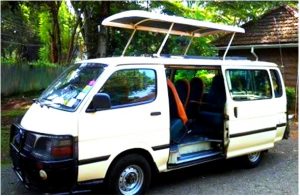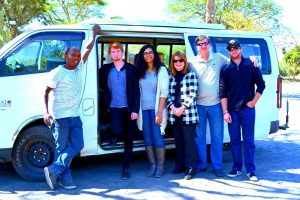 4X4 SAFARI JEEP: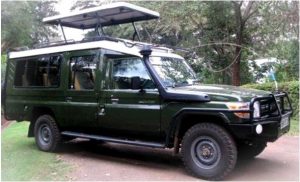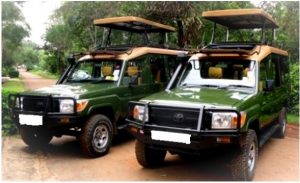 Accommodation
Meals
Transport
Window Seats
English Speaking Guide
Standard Safari Vehicle
Water
Park Fees
Taxes
Airport Transfers
List of Not Included items:
International Flights
Personal Expenses
Tips:
Alcohol & Beverages
Laundry
Extra Meals
Clothing
Village Visits:Maasai village visit.(15_20usd$)