Tanzania Safari costs: 2-Day Safari (Lake Manyara / Ngorogoro Crater) Overview:
Name: Tanzania Safari Costs: Lake Manyara / Ngorogoro Crater
Duration: 2 Days
Start: Nairobi at 7 AM
End: Nairobi at 4 PM
Safari Highlights
FEATURES OF THIS SAFARI PACKAGE
Olpejeta wildlife sanctuary
Snow peaked Mount Kenya
Coffee, tea, sisal, pineapple and subsistence farmlands
Distinct climatic zones of Kenya on way to Samburu game reserve
Lion, grevy's Zebra,Cheetah, Bufallo, Elephant, Oryx, reticulated Giraffe, Somali ostrich etc.
Our 2 day Tanzania safari takes you to Lake Manyara & Ngorongoro Crater safari packages were designed to offer visitors, with a time constraint, a short but a very intense Tanzanian Northern Circuit wildlife safari experience. You will experience the excitement of an African wildlife safari, or even a photographic safari in two of the most spectacular national game parks in Tanzania. Our Tanzania Safari costs are the most favourable with the best services
This unforgettable African safari tour will take you to the Ngorongoro Crater, featuring one of the highest concentrations of game in Africa. Here you will witness an amazing spectacle of African wildlife – inside a self-contained world, teeming with animals.
Your tour will also take you to the Lake Manyara National Park, one of Tanzania's most dramatically located wildlife areas, consisting of a shallow but huge soda lake, at the foot of the Great Rift Valley's western escarpment. The size of both the selected Lake Manyara and Ngorongoro Crater national parks, make them a perfect choice for our shorter safaris, or a photographic safari.
This is a suggested or sample Tanzanian safari itinerary – it can be adapted to suite your own personal needs and preferences, to any seasonal changes or to migratory animal movements. As with all our African safaris, we have offered you a wide variety of accommodation options – directly impacting on the Tanzania Safari costs – in order to offer you the widest possible tour budget options. Please note that there is no accommodation available inside the Ngorongoro Crater National Park.
Jamboree Africa Tours and Safaris Team is happy to welcome you to Africa and sample our safari options.
Please do not hesitate to contact one of our tours consultants directly, should you require any further assistance or more detailed information, regarding any of our safaris, tours, travel and other trekking packages.
Check-in Time: 08:00
Check-out Time: 16:00
Budget camping: This is a Budget Camping Safari tour.
Private tour: This is strictly a private safari.
Can start any day: If availability permits, this tour can start on any day.
Can be customized: You can request changes to this tour.
Suitable for single travelers: Single travelers can join this group tour.
Children policy: Children from the age of 1 year are allowed to participate under the supervision of a parent or guardian.
Minimum age: No minimum age for this tour
Airport transfer available: Kindly request for transfer fees depending on the airport.
Tanzania Safari: 2-Day Safari (Lake Manyara / Ngorogoro Crater)
Arrival
You'll be collected from the airport (or hotel).
Accommodation before the tour departs can be arranged at extra cost.
Day 1: ARUSHA – LAKE MANYARA
Appx: 130 km- 2 ½ hours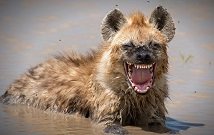 Meet our professional tours guide/driver in Arusha town, who will deliver a short safari info briefing, after which, we travel to the Lake Manyara National Park. We arrive in time for lunch at the lodge. After lunch we head into the Lake Manyara National Park. This impressive park is one of Tanzania's most dramatically located wildlife areas, consisting of a massive but shallow soda lake (covering two-thirds of the park) at the foot of the Great Rift Valley's western escarpment. The park's varied habitat attracts a wide variety of animals, including one of Africa's largest concentrations of elephants, Manyara's famous tree-climbing lions, as well as large flocks of flamingos attracted by the algae in the lake.
Dinner and overnight as per the standard and type of accommodation option requested.
Day 2: LAKE MANYARA – NGORONGORO – ARUSHA
Appx: 60km & 190 km – 2 & 4 hours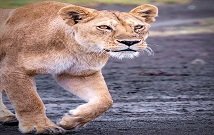 After breakfast we descend 600m into this magnificent crater for a morning, half-day game drive. The Ngorongoro Crater is one of the most densely crowded African wildlife areas in the world and is home to an estimated 30,000 animals including some of Tanzania's last remaining black rhino. Supported by a year round water supply and fodder, the Ngorongoro National Park supports a vast variety of animals, which include herds of wildebeest, zebra, buffalo, eland, warthog, hippo, and giant African elephants. Another big draw card to this picturesque national park is the dense population of predators, which include lions, hyenas, jackals, cheetahs and the ever-elusive leopard, which sometimes requires a trained eye to spot. We will enjoy a picnic lunch in the crater, after which we travel back to Arusha where we will end our African safari adventure. The group should tip the tour guide around $20 a day for all our safaris. You will be taken to your hotel, which ends our safari packages services.
HAVE A WONDERFUL SAFARI HOLIDAY – SEE YOU ON THE ROAD…….
PRICE FOR THIS TOUR IS ON THE RIGHT SIDE
KARIBU TENA!! "WELCOME AGAIN"
Accommodation
Meals
Transport
Window Seats
English Speaking Guide
Standard Safari Vehicle
Water
Park Fees
Taxes
List of Not Included items:
Airport Transfers
International Flights
Personal Expenses
Tips
Beverages
Alcoholic drinks
Extra Meals
Clothing
Maasai Village Visits
Budget (Per person)
1 Pax = USD $1200
2 Pax = USD $700
3 Pax = USD $700
4 Pax = USD $700
5 Pax = USD $650
6 Pax = USD $650
7 Pax = USD $600
8 Pax = USD $600
9 Pax = USD $600
Mid-Range (PP)
1 Pax = USD $1400
2 Pax = USD $900
3 Pax = USD $900
4 Pax = USD $900
5 Pax = USD $850
6 Pax = USD $850
7 Pax = USD $800
8 Pax = USD $800
9 Pax = USD $800
Luxury (PP)
1 Pax = USD $1500
2 Pax = USD $1000
3 Pax = USD $1000
4 Pax = USD $1000
5 Pax = USD $950
6 Pax = USD $950
7 Pax = USD $900
8 Pax = USD $900
9 Pax = USD $900