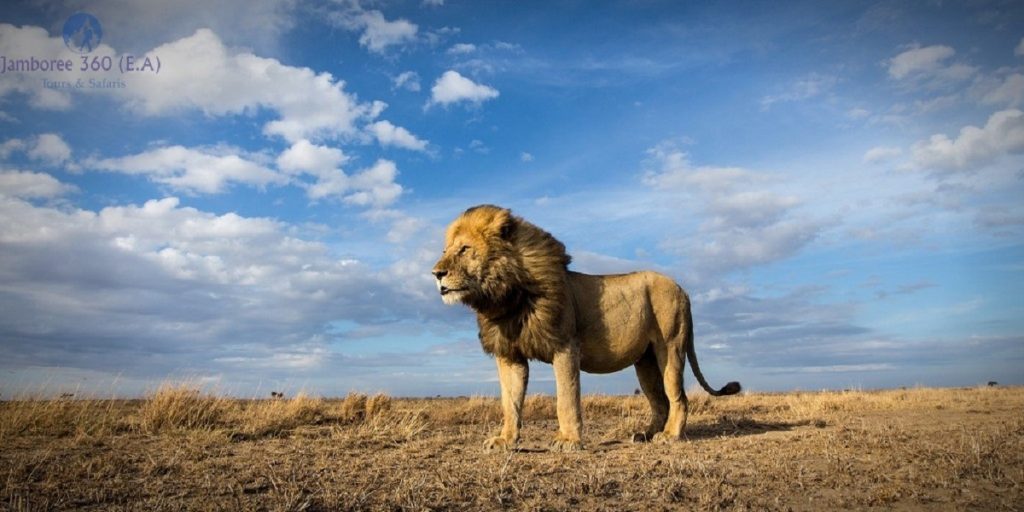 YOUR KENYA SAFARI TRAVEL ADVENTURE BEGINS HERE
The Kenya Safari travel remains one of the most popular safari experiences Africa has to offer. With some of the world's best safari destinations, mountains, and beaches, it is no surprise why Kenya is East Africa's most popular tourist destination. Kenya safari Travel include some of the most diverse natural landscapes and exciting wildlife experiences the continent has to offer. Discover your own Kenya Safari experience with a tailored tour that hits all the highlights.
Nairobi is the capital of Kenya, and a short drive out of the CBD will find you in the Nairobi National Park where you can begin your Kenya Safari in the home to the endangered black rhino, majestic big cats, giraffes, and over 400 species of wild and spectacular bird life. Come here to experience your very own Kenyan safari, take a hike on their walking trails, have a picnic, or even camp overnight!
Choose from over 200 Kenya safari travel Holiday Safaris
Say the word "safari" and you'll picture the grasslands, bush and wildlife of Kenya. This is the place where the safari was born. In fact, even the word safari comes from our local language, Swahili – it means journey. Here in Kenya, a safari journey is an adventure for you to view our diverse wildlife, explore the savannahs and soak up the culture that is East Africa.
Here's another important Swahili word – Karibu! It means welcome. We at Jamboree Africa Tours and Safaris (JATS) welcome you to explore our many safaris, tours and excursions listed below. With countless choices of national parks and reserves, we are certain you'll find your perfect holiday destination.
Choose Where to Begin Your Safari Journey
The Kenya capital of Nairobi and the beach areas around Mombasa are the most convenient starting points for most safaris. Some folks like to enjoy their safari adventure and finish up relaxing at a beach destination. Others like to break up their beach holiday, taking off on the adventure of a safari and then returning to relax back at the beach or to proceed to Nairobi.
Some of our guests have weeks to explore every National Park in Kenya and others just have a day or two to experience the wildlife.
Whatever your time, taste or budget allows, Jamboree Africa Tours and Safaris (JATS) has the perfect adventure solution for you. Here's a partial list of National Parks, game reserves and animal sanctuaries we offer:
Masai Mara conservancies
Lake Nakuru National Park
Lake Bogoria National Reserve
Lake Naivasha & its area attractions
Kakamega Forest National Reserve
Amboseli National Park
Tsavo East National Park
Tsavo West National Park
Samburu National Reserve
Ol Pejeta Conservancy
Meru National Park
Aberdare National Park
Shimba National park
Each park or reserve features its own look, feel and variety of wildlife and landscape. Some highlight the Big Five animal experience, others fantastic bird watching, still others lake and river-based wildlife. Our safari specialists are always available to guide you through our many choices and help design your perfect vacation experience.
It's Always Your Choice
Choose the Kenya safari travel that fits your needs, from a morning or afternoon city tour excursion to a 14-day safari expedition throughout Kenya's bountiful array of parks.
At Jamboree Africa Tours and Safaris (JATS) our specialty is pampering you. That means catering to your needs. Have a special request? Want to customize your Kenya safari travel? We'll work to make it happen. Just let us know your dreams and we'll create the reality.
We're all about flexibility. So whether you're coming by yourself, as a couple, a family or a group, we'll make sure to create a safari adventure that's the right fit. From children to honeymooners to seniors – everyone is welcome. Our years of experience assures you'll be in the most capable hands for your once-in-a-lifetime adventure.
Here is a listing of our many tour categories below. Within each category choose the number of days for your own personal tour.
Nairobi to Nairobi Safari Tours
Nairobi to Mombasa/beaches Tours
Mombasa to Mombasa Safaris Tours
Mombasa to Nairobi Safari Tours
Malindi/Watamu Kenya Coast Safaris
Masai Mara Safaris
Flight Safari Packages
Holiday Beach Extensions
1 Day Safari Trips Outside Nairobi
Mombasa Excursions
Nairobi City Excursions