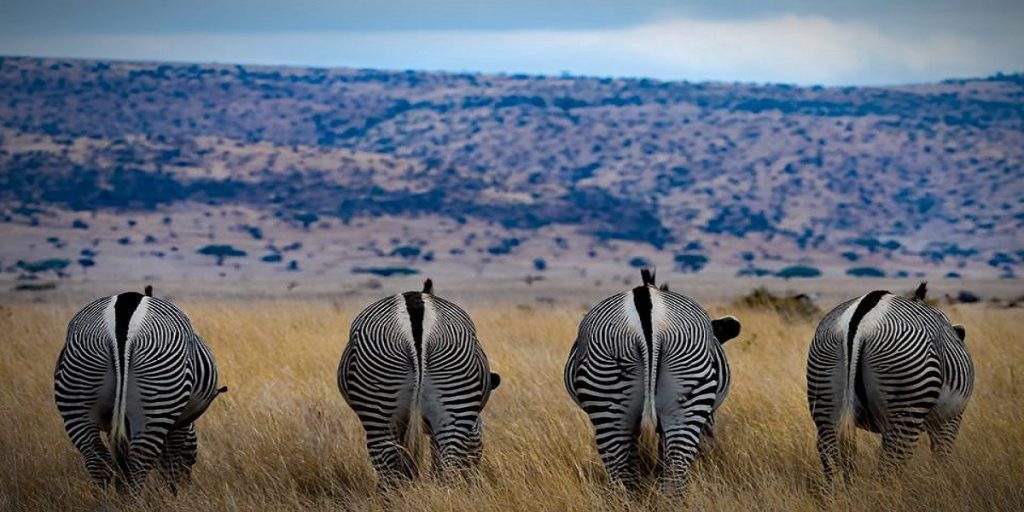 What to do on your Masai Mara Kenya Safaris
Masai Mara National reserve is the most famous wildlife conservation area in Kenya and indeed the world. This game reserve is home to a rich variety of wildlife in a natural and untouched state. We offer daily departures for our Masai Mara Kenya safaris.
Masai Mara National reserve has a rolling savannah landscape dotted with shrubs and bush thickets, and is the Kenyan part of the large ecosystem stretching south to Serengeti in Tanzania.
The wildlife in Masai Mara National reserve is varied, ranging from the big cats to elephant, rhino and vast herds of herbivores such as wildebeest. A true animal kingdom!
Area:1510 sq km Altitude: 1500 to 2180m [4950-7195 ft]
Access from Nairobi: Road : 270 kms ( 5.5-6.5 hours ) Air :60 minutes, daily flights.
Location:Masai Mara National Reserve is in the Rift Valley Province, S. W Kenya and S.E of Lake Victoria.
Animals:Prolific wildlife , including the "big 9" and many more carnivores and plains herbivores.
Vegetation:Open savannah and light patches of bush, woodland. River forests along the Mara river.
Birds:Rich variety , including birds of prey such as vultures commonly found in Masai Mara and other Kenya parks. Other parks in Kenya such as Lake Nakuru however have a more diverse bird life than the Mara.
Accommodation:Several lodges, ranging from luxury to budget as well as campsites within the reserve
Safari Attractions:Wildlife all year round, and the annual wildebeest migration between July and September makes Masai Mara a prime safari location.
Activities in Masai Mara Tours
The key focus to most safaris in the Masai Mara National Reserve is the actual game drives. The visitors have the option of choosing a full day game drive or two shorter ones during the day.
Whatever you choose, the guides will give it to you. There are always trained game guides at your disposal to take you round and answer your questions and concerns.
Enjoy the great wildebeest migration. We offer daily departures for all our Masai Mara Kenya safaris. Best prices guarantee.
Who said you can only enjoy game drives during the day? You can actually take a night drive if you are that adventurous individual willing to experience the nocturnal life of the game reserve. Just like the daytime drive, we ensure the safety for everyone.
However, night game drives are not for the faint hearted. The reflection of a predator's eye in the torch light can send chills down your spine. The experience of being in the wild at night is in itself so exciting, so go ahead and take the chance.
You can decide to take a nature walk
Visiting the Mara is not just about jumping onto the truck and taking a ride around the park. Sometimes it helps to go another way. You can take a walk, with guards in tow of course, and experience a whole new level of the Mara's ecosystem.
Taking this walk not only helps you stretch your legs, but also, you get to see some of the smaller habitats that are rarely seen from the height of the game vehicles. You get to be in tune with the nature more closely while on foot than while in the vehicle.
A briefing is always conducted to tell you how to react when you meet the bigger animals, but then again, such incidences rarely occur and when they do, the guides are always available and they know what to do.
Enjoy a Hot Air Balloon safari with champagne breakfast
Balloon safaris are very thrilling as visitors enjoy a birds eye view of the expansive Masai Mara National Reserve. You get a rare chance to see all the animals from the bird's eye view and also the beautiful Masai Mara flora and the terrain. Masai Mara is such a beauty from the air and you will get great photos from up there.
Well, there you have it. A million reasons to visit the Masai Mara National Reserve. The experience you get there will give you magical memories that will last a lifetime.
The cost for a Balloon Safari in Masai Mara is $420. At Jamboree Africa Tours and Safaris (JATS), we have a special balloon Masai Mara Kenya safaris offers at $390 per person and for groups exceeding 5 travelers at $360 per person.
This is mainly for the highly adventurous and risk taking individuals. You can set up camp and organize a party with your friends and family in the wild. Although spending the night in a campsite is not as comfortable as a hotel room, but the experience is magical.
The thought of preparing meals in the wild and sleeping and waking up to the sounds of elephants splashing in the rivers or hearing buffaloes walking around is just thrilling. This is the ultimate definition of an authentic African safari experience and the memories made are unforgettable.
Visit the Masai villages and enjoy the Masai culture
So you came to the Mara but taking a game drive, long walks or bush camping is not your kind of fun? Well, there is something else that you can do to keep you busy and kick boredom away. You can sit back, relax and enjoy the rich Masai culture.
Since Masai Mara is in the land of the Maasai group in Kenya, most of the guides are definitely from this community.
Your guide can take you to the Maasai village where you get to experience the culture. Their villages are yet to be interrupted by commercialism, therefore, while there you get exposed to the reality of how the Maasai live and operate daily.
The Masai Mara has a strong but vulnerable eco system with thousands of tourists annually visiting the reserve, putting pressure on the environment. Conservation in the Mara is of paramount importance, and has been targeted at preservation of the wildlife and environment.
Like most third world countries, Kenya has growing demand for land, with the increasing population ever searching for more space to live and cultivate on. The Mara has its share of human-animal conflict.
This is an issue being taken up by government, conservation bodies and NGOs. Funds are a major problem when it comes to conservation and often, organisations involved in conservation bodies depend on charities and donor funding.
Read More on Wikipedia.