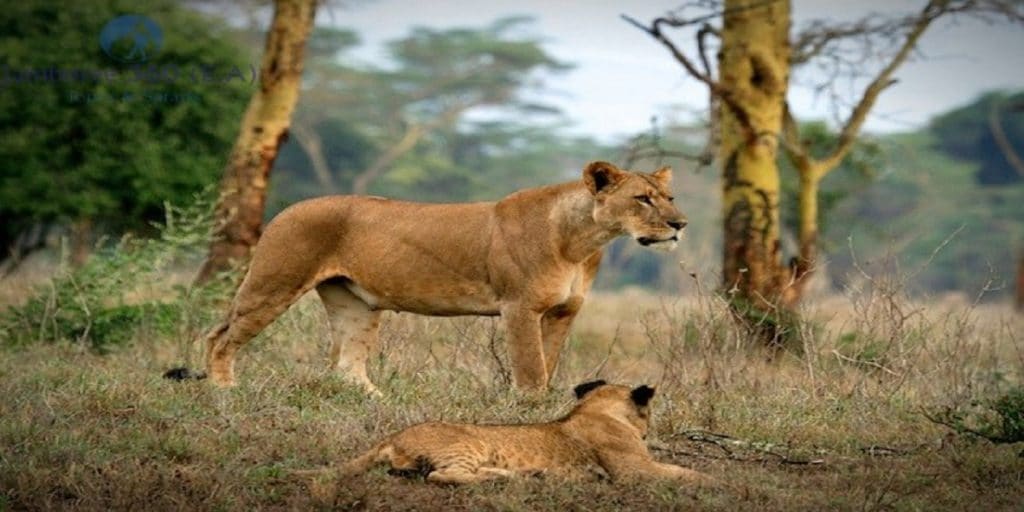 Kenya and Tanzania Combo Safaris
Browse from a range of East African safari tour packages offering a wealth of wildlife experiences with our combined Kenya and Tanzania safaris. Whether you are looking to embark on a classic Kenya & Masai Mara safari or a descend into the Ngorongoro crater in Tanzania adventure, Jamboree Africa Tours and Safaris will ensure your 2019/2020 safari package is tailored to perfection.
A World of wildlife Safaris
Tanzania is abundant wildlife. Tanzania is magnificent landscapes. Tanzania is a colourful mix of people and cultures. In fact, just about everything in Tanzania is a big, bold, awe-inspiring adventure. Much of the country's game reserves are actively protected by wildlife conservationists and this means some of Africa's premier game viewing.
One of Tanzania's crown jewels is the Ngorongoro Crater. The blue/green expanse of this World Heritage Site and Natural Wonder of Africa will leave you in awe. Equally amazing – your drive into the crater to view the most intense numbers of wildlife and especially lions, in Africa.
Where else would you be guaranteed sightings of all the "Big Five"? Join our exciting safari adventures combining the best of Kenya and Tanzania. Jamboree Africa Tours and Safaris (JATS) brings you the ultimate wildlife experience. It will stay with you forever.
Choose from our many recommended Safari packages. There's a combined Kenya and Tanzania safaris for everyone.
As always with Jamboree Africa Tours and Safaris (JATS), our many affordable tour choices promise an exciting destination for every interest or taste. Tanzania will dazzle you with its countless flamingos at Lake Manyara, vast groves of stately baobab trees in Tarangire Park, the Serengeti's endless migration of wildebeests and the towering snow-capped summit of Mt. Kilimanjaro.
Jamboree Africa Tours and Safaris (JATS) has shared the beauty of Africa with thousands of its guests. Our years of safari experience and love for Africa's wildlife means you'll not only enjoy a once-in-a-lifetime adventure, but you will experience the comfort and confidence that is our guarantee.
Please view our many Kenya & Tanzania safari tour choices below. We've provided the details, but you please contact us if you have any questions. We are eager to hear your thoughts and accommodate your wishes.