Uganda Safaris: 3 Day trekking Safari to Queen Elizabeth National Park Overview:
Name: Uganda Safaris: Safari to Queen Elizabeth National Park
Duration: 3 Days
Start: Nairobi at 7 AM
End: Nairobi at 4 PM
Safari Highlights
FEATURES OF THIS SAFARI PACKAGE
Queen Elizabeth national Park. 2 days & nights
Trekking
Guided walks inside the park
Bird spotting
Wildlife attractions
Fascinating cultural history
Meet the local communities and enjoy storytelling, dance, music and more
Uganda is one of the most sought after gorilla trekking safari to bwindi impenetrable natural forest. You get the chance to trek and follow the gorillas first hand with experienced and knowledgeable game rangers. This Safari is tough and involves mountain climbing but is very rewarding when you finally meet face to face with the big primates.
Uganda 3 days Queen Elizabeth National Park Safari, tour to search for lions, leopard, elephant, buffalo, hyena, hippos, over 600 bird species, Rwenzori mts, antelopes, etc
Queen Elizabeth National Park is described by many as the most beautiful park in Africa. Set in the west of the Great African rift valley, and bordered by the Rwenzori Mountains (the legendary mist-capped 'Mountains of themale lion on rock 3 days tour safari queen elizabeth national park Moon').
Queen Elizabeth incorporates dozens of mirror surfaced crater-lakes, salty and fresh water lakes. There are over 95 mammal including 10 primate species (chimpanzees, vervet, blue, red-tailed, L'Hoest monkey, colobus, baboons), upto 20 predators (lion, leopard, spotted hyena, etc), antelopes, buffaloes, hippos, elephants.
More than 610 bird species (probably the highest total for any national park in Africa, if not the world. In addition to 54 raptors, the checklist includes virtually every waterbird species of Uganda, a variety of woodland and forest species.
As well as its outstanding wildlife attractions, Queen Elizabeth National Park has a fascinating cultural history. There are many opportunities for visitors to meet the local communities and enjoy storytelling, dance, music and more.
Check-in Time: 08:00
Check-out Time: 16:00
Budget camping: This is a Budget Camping Safari tour.
Private tour: This is strictly a private safari.
Can start any day: If availability permits, this tour can start on any day.
Can be customized: You can request changes to this tour.
Suitable for single travelers: Single travelers can join this group tour.
Children policy: Children from the age of 1 year are allowed to participate under the supervision of a parent or guardian.
Minimum age: No minimum age for this tour
Airport transfer available: Kindly request for transfer fees depending on the airport.
3 DAY UGANDA TREKKING SAFARIS & TOURS :SAFARI TO QUEEN ELIZABETH NATIONAL PARK
Arrival
You'll be collected from the airport (or hotel).
Accommodation before the tour departs can be arranged at extra cost.
Day 1: ENROUTE SAFARI ATTRACTIONS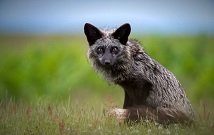 You're expected to start your journey early in the morning after break fast then our guide will have to pick you then head to the western direction. Have a stop over at the equator and Mpabirwe drum makers and do some shopping. Proceed to Mbarara incase you wish to visit lake Mburo you willl pay an extra cost if not continue to Mbarara and have lunch at Agip Motel then continue to Queen Elizabeth National Park.
Pass through tea plantation under Rwenzori commodities and banana plantations. As you get into the park you will be able to see the escapements of Rwenzori Mountain Crater Lakes, rift valley and see some animals on the road side. Have evening game drives within the park and see animals like tree climbing lions, lions, elephants, buffaloes, Kobs, bush bucks, water bucks, warthogs, leopard but it may not be easy to see it. Then have dinner at Mweya or institute of ecology with a view of Kazinga channel and Lake Edward peninsular.
Day 2: GUIDED WALKS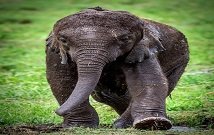 This will be the most interesting but tiresome day. You will have a cup of African tea early in the morning and take chimp safari to Kyanbura Gorge encounter with buffaloes, water bucks, warthogs, variety of birds, lions, uganda kobs and others animals. Then to Katunguru trading centre where there are different ethnic groups with closely related languages for culture performances. You will be taken back to mweya lodge for refreshments and lunch.
After lunch there are great surprises a waiting for you in the extensive Maramaganbo forest. Before you take forest walks a brief history and back ground of the forest will be given to you. While on the guided forest nature walks, you will see the bat cave in there are pythons which on the bats. There are other trails which will lead you to crater lakes and the blue River which is near the bat caves. You may as well see other primate like chimps, elephants and birds. A return to your accommodation for dinner and over night.
Day 3: MORNING GAME DRIVES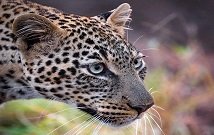 Still in the mood of the previous day, for you to catch up the early risers game drives will start at 6:30 when the predators are returning to their hideout. You may see elephants, lions, spotted hyenas, leopards and hippos grazing. After game drives have late break fast at Mweya. Then proceed to Kampala via Kasese Fort portal road have dinner and over night at any hotel of your choice where you will pick for Air port transfers.
Summary of activities at the park will include;- Boat cruises at Kazinga channel, game drives interaction with local people, visit Kyambura wild life reserve, see traditional salt works, see tree climbing lions in the Ishasha southern part.
HAVE A WONDERFUL SAFARI HOLIDAY – SEE YOU ON THE ROAD…….
PRICE FOR THIS TOUR IS ON THE RIGHT SIDE
KARIBU TENA!! "WELCOME AGAIN"
Accommodation
Meals
Transport
Gorilla permit
English Speaking Guide
Standard Safari Vehicle
Water
Park Fees
Taxes
List of Not Included items:
International Flights
Visa
Personal Expenses
Tips
Beverages
Alcohol
Laundry
Extra Meals
Clothing
Budget (Per person)
1 Pax = USD $1850
2 Pax = USD $1300
3 Pax = USD $1300
4 Pax = USD $1300
5 Pax = USD $1250
6 Pax = USD $1250
7 Pax = USD $1200
8 Pax = USD $1200
9 Pax = USD $1200
Mid-Range (PP)
1 Pax = USD $2200
2 Pax = USD $1800
3 Pax = USD $1800
4 Pax = USD $1800
5 Pax = USD $1750
6 Pax = USD $1750
7 Pax = USD $1700
8 Pax = USD $1700
9 Pax = USD $1700
Luxury (PP)
1 Pax = USD $2400
2 Pax = USD $1900
3 Pax = USD $1900
4 Pax = USD $1900
5 Pax = USD $1850
6 Pax = USD $1850
7 Pax = USD $1800
8 Pax = USD $1800
9 Pax = USD $1800