Check-in Time: 08:00
Check-out Time: 16:00
Budget Tour: This is a Budget Road safari.
Private tour: This is an exclusively private Kenya tour.
Can start any day: If availability permits, this tour can start on any day.
Can be customized: You can request changes to this tour.
Suitable for single travelers: Single travelers can join this group tour.
Children policy: Children from the age of 1 year are allowed to participate under the supervision of a parent or guardian.
Minimum age: No minimum age for this tour
Airport transfer available: Jomo Kenyatta International Airport (US$15 per person)
Samburu -Aberdares -Lake Naivasha -Masai Mara 7-day Kenya tour
Arrival
You'll be collected from the airport (or hotel).
Accommodation before the tour departs can be arranged at extra cost.
Day 1: NAIROBI – SAMBURU
Appx: 320km, 5.5 hrs drive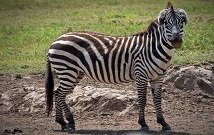 0730hrs: Pick up from your Nairobi hotel or Nairobi airport
Depart Nairobi for the Samburu game reserve
Proceed on a scenic drive via the central highlands of Kenya with stops at a large local market and the Equator.
Enjoy an afternoon game viewing drive in this semi arid wildlife reserve.
Overnight at your Samburu safari lodge or tented camp.
What you may see at Samburu game reserve ……
Elephants, Zebra,Bufallo,Warthogs, Antelopes,Oryx,reticulated giraffe,Grevy's Zebra,Somali ostrich etc
Meal plan: Lunch, Dinner
Day 2: SAMBURU FULL DAY GAME DRIVE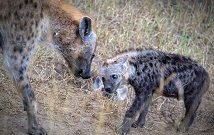 Spend entire day at the Samburu game reserve with extended game viewing drives to Shaba and buffalo springs reserves
More game in this scenic and arid reserve is concentrated along the banks of the Ewaso ngiro river.
Elephants, Giraffe, Zebra, Lion, Cheetah, Buffalo, Oryx and other animal species may be seen.
Meals and overnight at your Samburu luxury lodge or camp.
Meal plan: Breakfast, Lunch, Dinner.
Day 3: SAMBURU- ABERDARE NATIONAL PARK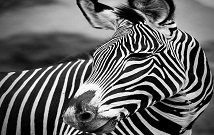 Game viewing drive at the Samburu game reserve
Proceed south to the Aberdare national park
Transfer to your tree hotel.
Both tree hotels provide spectacular viewing perches for night game viewing
.Game is attracted by the waterholes and salt licks around the lodges.
Game drives at the salient are optional (extra cost). .
Overnight at your Aberdare Tree lodge
Meal plan: Breakfast, Lunch, Dinner.
What to see at Aberdares National park ………………………..
Bird watching, photography, Trekking, game viewing.
Day 4: ABERDARES – LAKE NAKURU –LAKE NAIVASHA
Appx: 250 km. 5 hours drive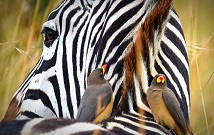 Depart the Aberdare and proceed to the Lake Nakuru
The scenic drive is via Thomson's Falls where you stop to view the scenic waterfalls
Later continue to the Lake Naivasha.
Overnight shall be at your lake Naivasha lodge or tented camp resort
Meal Plan: Breakfast, Lunch, Dinner.
What you may see at Lake Nakuru national park ………
Flamingos, Pelicans,White Rhino, Black Rhino, Waterbuck,Baboon cliff , 56 mammal species , unique vegetation, different plant species.
Day 5: LAKE NAIVASHA – MASAI MARA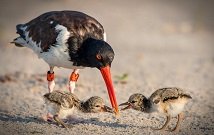 Morning boat ride to explore this exotic freshwater Rift valley lake
Watch hippos and marvel at the rich birdlife
Later drive to the incredible Masai Mara game reserve , home to the big five and more…
An afternoon game viewing drive in this spectacular reserve shall introduce you to its splendors
Overnight at your Masai Mara safari lodge or tented camp.
Meal Plan: Breakfast, Lunch, Dinner.
Day 6: MASAI MARA GAME RESERVE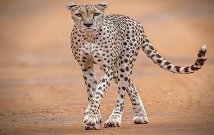 Today shall be a game viewing extravaganza!
Masai Mara Game reserve remains the most exciting wildlife eco-system in the Natural world.
It is host to the highest and most varied concentration of wild animals than any other wildlife park in the region.
The scenic appeal of the tree studded savannah plains, the moderate climate and diversity of wild game species makes it a one stop shop for game viewing activities.
We shall traverse the Masai Mara reserve on a full day of unlimited game viewing encountering the big five and more of the lesser game.
Picnic lunch shall be by the Mara river as we watch hippos & crocodiles or maybe the great migration (July – October)
Overnight shall be at our Masai Mara safari lodge/ Tented camp
Meal plan: Breakfast, Lunch, Dinner.
Day 7: MASAI MARA – NAIROBI
Appx: 265 km 5 hours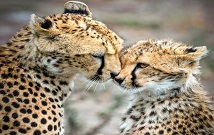 A morning game viewing drive at the Mara
Later depart for Nairobi to arrive in the late afternoon / early evening
Meal plan: Breakfast, Lunch.
HAVE A WONDERFUL SAFARI HOLIDAY – SEE YOU ON THE ROAD…….
PRICE FOR THIS TOUR IS ON THE RIGHT SIDE
KARIBU TENA!! "WELCOME AGAIN"
Budget Kenya Safari (Per person)
1 Pax = USD $3250
2 Pax = USD $2350
3 Pax = USD $2350
4 Pax = USD $2330
5 Pax = USD $2330
6 Pax = USD $2300
7 Pax = USD $2300
8 Pax = USD $2270
9 Pax = USD $2270
Mid-Luxury Kenya Safari (Per person)
1 Pax = USD $3550
2 Pax = USD $2650
3 Pax = USD $2650
4 Pax = USD $2630
5 Pax = USD $2630
6 Pax = USD $2600
7 Pax = USD $2600
8 Pax = USD $2580
9 Pax = USD $2580
Luxury Kenya Safari (Per person)
1 Pax = USD $5100
2 Pax = USD $3850
3 Pax = USD $3850
4 Pax = USD $3830
5 Pax = USD $3830
6 Pax = USD $3800
7 Pax = USD $3800
8 Pax = USD $3780
9 Pax = USD $3780
Kindly Note transport for this safari is in a Tour Van. You can request for a 4×4 land-cruiser at an extra $100 per day