Check-in Time: 08:00
Check-out Time: 16:00
Budget Tour: This is a Budget Road safari.
Private tour: This is an exclusively private Kenya tour.
Can start any day: If availability permits, this tour can start on any day.
Can be customized: You can request changes to this tour.
Suitable for single travelers: Single travelers can join this group tour.
Children policy: Children from the age of 1 year are allowed to participate under the supervision of a parent or guardian.
Minimum age: No minimum age for this tour
Airport transfer available: Jomo Kenyatta International Airport (US$15 per person)
7 Days safari holidays in Kenya: Discover Tsavo East/Tsavo West/Amboseli/Lake Nakuru/Masai Mara parks and Reserves
Arrival
You'll be collected from the airport (or hotel).
Accommodation before the tour departs can be arranged at extra cost.
Day 1: NAIROBI – TSAVO EAST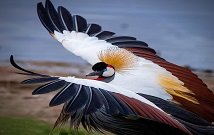 – Meet our English speaking tour guide at the hotel / airport
– After a short briefing occupy your seats in a mini safari bus, customized with pop-up roof to enjoy the breath taking flora and fauna en route to Tsavo East National Park. The park is famous for lions and elephants
– Reach Ashnil Aruba lodge, check in and treat your taste buds with the delicious lunch
– Get prepared for afternoon game drive to the park
– Head back towards Ashnil Aruba lodge for dinner and overnight stay
Day 2: TSAVO EAST – TSAVO WEST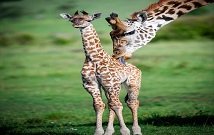 – Enjoy and capture early morning game drive
– Back to lodge for sumptuous breakfast
– En-route to Ngulia lodge via Tsavo West game
– Check in and relax
– Take pleasure of mouthwatering lunch and leave for the all-time favorites – Rhino sanctuary
– If you are lucky enough, you will not miss those rare scenes of leopard on the way back to the lodge
– Enjoy traditional dinner and overnight stay
Day 3: TSAVO WEST – AMBOSELI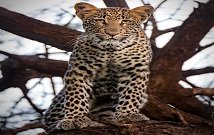 – Leave for morning game drive after breakfast
– Visit Mzima Springs, watch fishes and hippos in crystal clear blue waters. Majority of times monkeys and crocodiles are also seen
– Arrive at Amboseli National Park and check in at Ol Tukai lodge
– After having lunch, leave for afternoon game drive
– Enjoy the mesmerizing scenic beauty of Mount Kilimanjaro. You are free to use your lenses to capture that amazing wildlife like cheetah, wild buffalo, zebras, gnus, giraffes, lions and elephants
– Get back to the lodge. Dinner and overnight at the lodge
Day 4: AMBOSELI – LUNCH CARNIVORE – LAKE NAKURU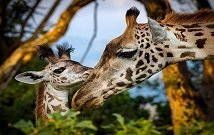 – Have breakfast and take your seats for two hours morning safari before leaving for Lake Nakuru
– Take a pause for luscious lunch at Carnivore in Nairobi, followed by another pause after sometime to capture the picturesque views of great rift valley
– Encounter the most admired and the biggest ornithological spots, known for the most famous black and white Rhino
– Arrive Lake Nakuru lodge, check in and enjoy appetizing dinner
– Overnight stay at the lodge
Day 5: LAKE NAKURU – MASAI MARA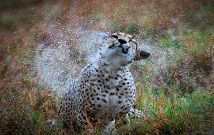 Masai Mara is universally renowned for exclusive landscapes, lake mirages, game drives, early morning & night safari and extraordinary wildlife photography in addition to sunrise and sunsets.
– Have early morning breakfast and leave for Masai Mara
– Take a pause at Narok town and enjoy the packed lunch, followed by the journey to Masai Mara
– Make your lenses work harder to capture those lifetime memories you will encounter during afternoon game drive en route to Masai Mara
– When lucky enough, you can get some incredible views of big cats as well as other predators hunting in the open fields during safari
– Reach Mara Sorova camp or Ashnil Mara camp, enjoy dinner and a good night sleep
Day 6: MASAI MARA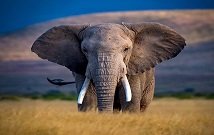 – Leave for the most famous early morning game drive, head back to the camp where delightful breakfast waits for you
– Explore your day with the most dangerous natives in the captivity of nature in Masai Mara. Capture some remarkable charming views with a plethora of wildlife like giraffes, wildebeests, zebras, lions, hippos, rhinos, cheetahs and a range of others too
– Watch the biggest and the most dangerous crocodiles basking on Mara river banks
– Enjoy sunset and head back to the camp
– Relish your taste buds with lip smacking dinner and enjoy overnight stay
Day 7: MASAI MARA – NAIROBI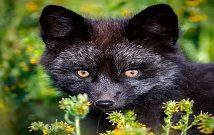 – Have breakfast and leave for Nairobi
– Packed lunch along with a short game drive will be provided, depending upon your flight
– Drop off at airport and you fly to your place
HAVE A WONDERFUL SAFARI HOLIDAY – SEE YOU ON THE ROAD…….
PRICE FOR THIS TOUR IS ON THE RIGHT SIDE
KARIBU TENA!! "WELCOME AGAIN"
Budget Kenya Safari (Per person)
1 Pax = USD $3250
2 Pax = USD $2350
3 Pax = USD $2350
4 Pax = USD $2330
5 Pax = USD $2330
6 Pax = USD $2300
7 Pax = USD $2300
8 Pax = USD $2270
9 Pax = USD $2270
Mid-Luxury Kenya Safari (Per person)
1 Pax = USD $3550
2 Pax = USD $2650
3 Pax = USD $2650
4 Pax = USD $2630
5 Pax = USD $2630
6 Pax = USD $2600
7 Pax = USD $2600
8 Pax = USD $2580
9 Pax = USD $2580
Luxury Kenya Safari (Per person)
1 Pax = USD $5100
2 Pax = USD $3850
3 Pax = USD $3850
4 Pax = USD $3830
5 Pax = USD $3830
6 Pax = USD $3800
7 Pax = USD $3800
8 Pax = USD $3780
9 Pax = USD $3780
Kindly Note transport for this safari is in a Tour Van. You can request for a 4×4 land-cruiser at an extra $100 per day