Check-in Time: 08:00
Check-out Time: 16:00
Budget camping: This is a budget camping tour.
Shared tour: On this shared tour, you will join a group of other travelers. Max 7 people per vehicle.
Can start any day: If availability permits, this tour can start on any day.
Can be customized: You can request changes to this tour.
Suitable for single travelers: Single travelers can join this group tour.
Children policy: Children from the age of 1 year are allowed to participate under the supervision of a parent or guardian.
Minimum age: No minimum age for this tour
Airport transfer available: Jomo Kenyatta International Airport (US$15 per person)
Kenya Safari Travel: 8 day Family Holiday to Masai Mara, Lake Naivasha, Hells gate and Amboseli Kenya Tour
Arrival
You'll be collected from the airport (or hotel).
We can arrange accommodation in Nairobi or Mombasa at an extra cost.
Day 1: NAIROBI – MASAAI MARA
Appx: 302.4 km- 6 hrs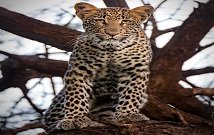 Your driver will pick you from your Nairobi hotel at 8.30am for the 7 days Maasai Mara camping safari, drive North West through the kikuyu highlands and drop along the eastern escarpment of the Great Rift Valley. Make a scheduled stop at the rift valley view point for some explanation on formation of features in the Great Rift Valley floor below. Observe the strato volcanic mountains of Suswa & Longonot and the vapor plumes in hells gate geothermal power station & geysers.
Cross the rift valley floor and drive on to the Loita hills arriving in Masai Mara at 1.00pm. Check into the Mara Serena lodge for lunch.
Maasai Mara game reserve is arguably the most popular park in Africa. Famous for its wide open spaces, uninterrupted by tree cover; the Maasai Mara offers a natural theatre for viewing wildlife. The park is home to over 3 million animals and the highest concentration of big cat predators. This abundance in wildlife, coupled with large open savannahs provides a unique opportunity for rich game drivers. It is only in the Mara that you are guaranteed to see all the big five animals, in a single day. An 8-day Masai Mara camping safari combines other parks and increases your chances of seeing all the big five animals in 1 week.
The annual wildebeest migration, which happens between July and October further, adds immense value to the Maasai Mara product. Over 1.5 million animals move through 3000 km and two countries in search of pasture. The Mara river crossing is the single most popular event of this migration where you can witness thousands of wildebeest stampeding into the crocodile-infested Mara river.
After lunch enjoy a 2-hour siesta/relaxation in your room. At 4.00 pm, you will go for your first game drive until dusk. Look out for the big five and don't miss the magical Mara sunsets. The magical sunsets are a relaxing way to end each day on your 7 days Masai Mara wildebeest migration camping safari.
Dinner and overnight at camp.
Meal plan: Lunch, Dinner.
Day 2 and Day 3: MASAI MARA GAME RESERVE FULL DAY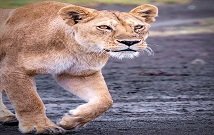 ***OPTIONAL: You can decide to enjoy an early morning balloon safari at $420 per Person that gives you an awesome experience. Read More****
Wake up to a cup of coffee and bitings at 6.00 am.
Depart for our early game drive at 6:30 am inside the Mara .this morning game drive has the best chances to see a Lion kill, Leopard ambush as the animals look for their breakfast. This is the most interesting day of your 7 days Masai Mara camping safari package.
Due to the wet grass, most predictors avoid the savanna and maybe found walking on the game drive tracks. This makes it easy to view them at close range just next to your vehicle.
Return to lodge at 8.30 am to have a proper buffet breakfast. Relax in the lodge with lunch at 1300hrs.
Evening game drives from 1600hrs until dusk. Look out for the elusive black Rhino, Leopard and wild dogs.
You shall enjoy a picnic lunch by the Mara river as we watch hippos and crocodiles or maybe the great migration (July –October)
Dinner and overnight at camp.
Meal plan: Breakfast, Lunch, Dinner.
Day 4: MASAAI MARA – LAKE NAKURU
Appx: 283.9 km- 5 hrs 30 mins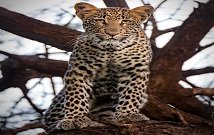 Rise up for early breakfast at 0630hrs
Exit at 7 am with enroute game drive at 10 am.
Drive to L. nakuru national park arriving in time for lunch at 1300hrs. Check into L. Nakuru lodge and relax for the afternoon.
Lake Nakuru is world famous for its huge bird population. At the peak of flamingo season more than 2 million less and greater flamingoes can be seen there. Recently and due to pollution and flooding in the lake, these numbers have greatly reduced.
Nakuru National Park is home to over 450 birds' species and was originally protected as a bird sanctuary.
Measuring at only 177sqkms, Nakuru National Park is a protected RAMSAR site under the IUCN charter on wetlands protection. It is also an important bird area IBA.
This park doubles up as a bird sanctuary, black & white rhino sanctuary and the endangered Rothschild giraffe sanctuary. It is known for the easy sittings of white rhinos and leopards.
Lake Nakuru is home to lions, buffalos, rhinos, leopards, striped hyenas, and klipspringer, among others L. Nakuru also has the largest forest area under the euphorbia species of euphorbia candelabrum.
Dinner and overnight in Nakuru Accommodation.
Meal plan: Breakfast, Lunch, Dinner.
Day 5: LAKE NAKURU – LAKE NAIVASHA
105.4 km: 2 hrs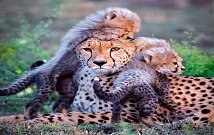 After breakfast, you'll visit Lake Nakuru, National Park. Also known as the rhino santuary, Lake Nakuru is home to many animals such as Rhino, lions, leopards, cheetah and many bird species. This lake is host to the black and white rhino species, warthogs, lions, zebras, giraffes, and much more. What you may see at Lake Nakuru National Park are flamingos, lions, white rhinos, black rhinos, giraffes, about 450 species of terrestrial birds, waterbucks, Makalia Waterfalls, and unique vegetation. Your overnight stay will be at a lodge or tented camp.
We then depart for lunch at the accommodation. later in the afternoon, we leave lake Nakuru and proceed to Lake Naivasha.
You can enjoy an evening boat ride (optional) or sunset romantic walks along the lake.
Dinner and overnight in Naivasha Accommodation.
Meal plan: Breakfast, Lunch, Dinner.
Day 6: HELLS GATE – AMBOSELI
390.2 km: 7 hrs 19 minutes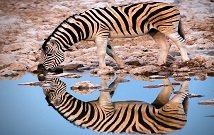 After breakfast, you'll visit Hells gate national park. You'll take a bike and cycle to the nearby Hells Gate National Park where you will explore this canyon on foot to spot the small game. You'll trek inside the gorges for about 3 hours. later head to the accommodation for lunch and then proceed to Amboseli National Park to enjoy lunch enroute.
Dinner and overnight at a camp in Amboseli.
Meal plan: Breakfast, Lunch, Dinner.
Day 7: AMBOSELI FULL DAY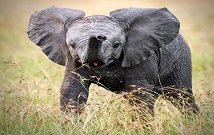 This day, game drives start at 8 AM. Rising early for good views of Mount Kilimanjaro before clouds build up over the summit, we set off for another stimulating game drive. Amboseli is an excellent place to view a multitude of wildlife, including everything from Wildebeest to Giraffes to Baboons. Optional visit to a Masai village is planned after breakfast. Masai warriors are famously known as the proud nomadic tribe whose legendary prowess in battle and single-handed acts of bravery in fights with the wild animals are known across the world. A visit reveals the singing and dancing that are part of their daily lives and sacred rituals. A glimpse into their homes and social structure is a poignant experience. Midday finds us at the accommodation for lunch and afternoon rest, followed by another extensive 'breezy' game drive. Later enjoy an afternoon game drive.
Dinner and Overnight in the Amboseli camp
Meal plan: Breakfast, Lunch, Dinner.
Day 8: AMBOSELI – NAIROBI
214.1 kms: 4 hrs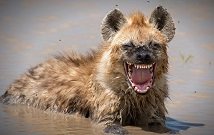 Enjoy a pre-breakfast game drive then proceed to the camp for breakfast. After breakfast in the morning we depart by road to Nairobi. You'll enjoy your lunch en-route. Arrive in Nairobi at 4 PM local time. Transfer to your hotel or connect with one of our other exciting safari packages.
Meal plan: Breakfast, Lunch.
HAVE A WONDERFUL SAFARI HOLIDAY – SEE YOU ON THE ROAD…….
PRICE FOR THIS TOUR IS ON THE RIGHT SIDE
KARIBU TENA!! "WELCOME AGAIN"
Budget Kenya Safari (Per person)
1 Pax = USD $840
2 Pax = USD $960
3 Pax = USD $960
4 Pax = USD $940
5 Pax = USD $940
6 Pax = USD $940
7 Pax = USD $920
8 Pax = USD $920
9 Pax = USD $920
Mid-Luxury Kenya Safari (Per person)
1 Pax = USD $2680
2 Pax = USD $2680
3 Pax = USD $2680
4 Pax = USD $2660
5 Pax = USD $2660
6 Pax = USD $2660
7 Pax = USD $2640
8 Pax = USD $2640
9 Pax = USD $2640
Luxury Kenya Safari (Per person)
1 Pax = USD $2940
2 Pax = USD $3360
3 Pax = USD $3360
4 Pax = USD $3340
5 Pax = USD $3340
6 Pax = USD $3340
7 Pax = USD $3320
8 Pax = USD $3320
9 Pax = USD $3320
Kindly Note transport for this safari is in a Tour Van. You can request for a 4×4 land-cruiser at an extra $100 per day