Check-in Time: 07:00
Check-out Time: 16:00
Kenya Private tour: This is an exclusively Private Kenya tour.
Can start any day: If availability permits, this tour can start on any day.
Can be customized: You can request changes to this tour.
Suitable for single travelers: Single travelers can join this group tour.
Children policy: Children from the age of 1 year are allowed to participate under the supervision of a parent or guardian.
Minimum age: No minimum age for this tour
Airport transfer available: Jomo Kenyatta International Airport (US$15 per person)
Nairobi City Excursion: Full Day Tour to Kenya's Capital safari
Arrival
You'll be collected from the airport (or hotel).
Accommodation before the tour departs can be arranged at extra cost.
Nairobi City Tour (3 Hours)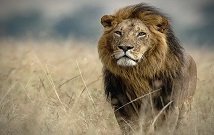 Our adventure begins from our hotel. As we tour the city, we see the most interesting elements of Nairobi – Parliament buildings, Kenyatta International Conference Center, City market and 1998 US Embassy Bomb blast site in Nairobi.
The city begun in 1899, and grew as a central point for the Kenya – Uganda Railway. Nairobi comes from the Masai word, "Enkare Nyrobi" meaning the "place of cool water".
Giraffe Center – Nairobi Day Tour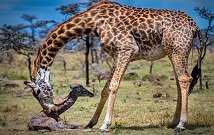 The giraffe center is a wonderful and refreshing experience undertaken during African Spice Safaris excursion in Nairobi. The tour gives a completely up close and personal interaction where guests have the opportunity to view giraffes as well as feed them.
The African Fund for Endangered Wildlife Kenya (A.F.E.W. Kenya) also known as the Giraffe Center is a non-governmental, non-profit making organization, which was founded by Betty and Jock Leslie-Melville in 1979.
Daphne Sheldrick Elephant Animal Orphanage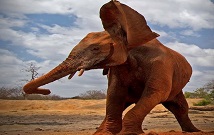 Daphne Sheldrick is a world–class conservation figure and the premier authority on the successful raising of milk–dependent infant elephant and rhino orphans. Daphne Sheldrick's Animal Orphanage, can be only be visited for an hour every day between 11am and noon.
During this hour the baby elephants are brought out to play and to feed, and visitors can watch them from behind a rope. Wardens are on hand to explain the work of the orphanage and to answer any questions.
Nairobi Animal Orphanage and Safari Walk (KWS)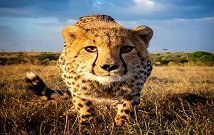 The animal orphanage is about 20 minutes drive from Nairobi's city centre. This important educational and training facility, which is housed, in the only wildlife protected area in a capital city in the world is often home to more than 20 different animals and bird species.
Major Attraction here is Bonding with orphaned animals; up-close animal view; play with the cheetah. Wildlife available includes Lion, cheetah, hyena, jackal, serval, very rare sokoke cats, warthog, ostrich, leopard, various monkeys, baboon and buffalo.
Birds include Parrot, guinea fowl, crown crane etc
Mamba Village (Nairobi Crocodile Farm) Half Day
Mamba Village Nairobi; Mamba Village Nairobi is situated an estimated 13 kilometers away from Kenya's capital city – off the Lang'ata – Karen road.
A wide range of facilities are provided at the resort, located in a spacious and serene environment accessible by a tarmac and all-weather road. An array of leisure and outdoor activities are available to visitors of Nairobi Mamba Village. Mamba Village Nairobi recreational options include :
* Crocodile Pens
* Camel, Horse, Boat Riding
* Ostrich Park, Bird watching trail
* Man-made lake Boat Riding facilities
* Amphitheater& a Botanical Garden replete with rare exotic medicinal plants and trees
Nairobi Snake Park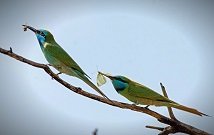 Nairobi Snake Park sits adjacent to the Nairobi National Museum and is a 10 minute drive from the city. It's a popular attraction for both local and foreign tourists and receives up to 123,000 visitors on a good year.
The Nairobi Snake Park was set up in 1961 as a research facility and breeding for reptiles and snakes. It quickly gained popularity as thousands of visitors flocked into the park to watch the numerous numbers of reptiles.
Attractions to Nairobi Snake Park include a wide range of snake species as well as: Vertebrates such as fish both marine and freshwater, amphibians, reptiles, birds and mammals. Invertebrates such as the giant snails, baboon spiders, Mombasa train millipede, crayfish, and freshwater prawns.
Carnivore Experience (Lunch or Dinner – 2 Hours)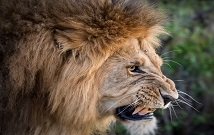 This tour takes you to dine at the world famous Carnivore Restaurant. Its heart is the barbeque pit, where an open flame roasts a wide variety of familiar and exotic meats – Kenya's finest Molo lamb marinated in garlic, beef, spare ribs and chicken wings, as well as crocodile and ostrich, to name just a few.
The meats arrive table side on giant metal spears and are carved at your table. Year after year the Carnivore Restaurant has been voted as one of the top 50 best restaurants in the world.
HAVE A WONDERFUL SAFARI HOLIDAY – SEE YOU ON THE ROAD…….
PRICE FOR THIS TOUR IS ON THE RIGHT SIDE
KARIBU TENA!! "WELCOME AGAIN"
Kenya Safari (Per person – Low Season)
1 Pax = USD $330
2 Pax = USD $250
3 Pax = USD $250
4 Pax = USD $230
5 Pax = USD $230
6 Pax = USD $220
7 Pax = USD $220
8 Pax = USD $200
9 Pax = USD $200
Kenya Safari (Per person – Mid Season)
1 Pax = USD $330
2 Pax = USD $250
3 Pax = USD $250
4 Pax = USD $230
5 Pax = USD $230
6 Pax = USD $220
7 Pax = USD $220
8 Pax = USD $200
9 Pax = USD $200
Kenya Safari (Per person – High Season)
1 Pax = USD $330
2 Pax = USD $250
3 Pax = USD $250
4 Pax = USD $230
5 Pax = USD $230
6 Pax = USD $220
7 Pax = USD $220
8 Pax = USD $200
9 Pax = USD $200
Kindly Note transport for this safari is in a Tour Van. You can request for a 4×4 land-cruiser at an extra $100 per day