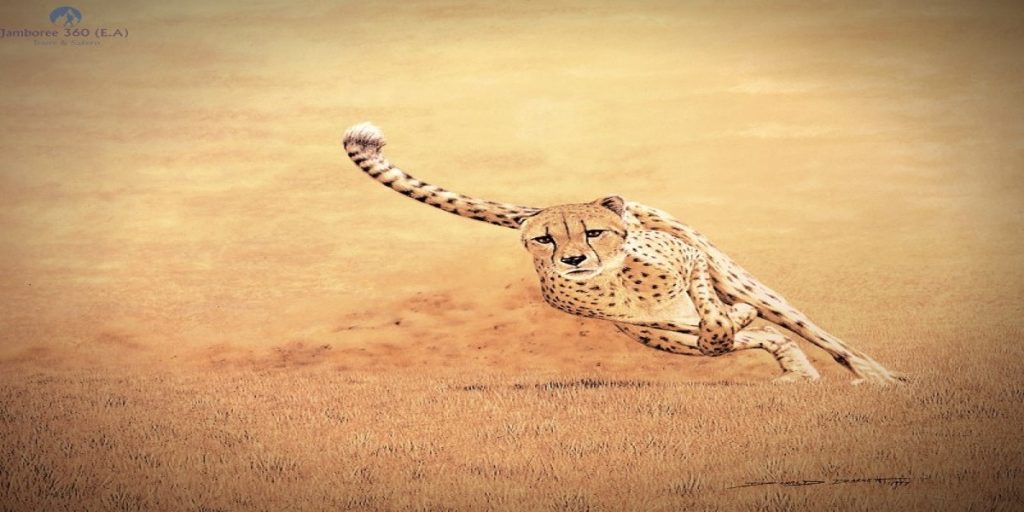 About Lake Manyara National Park
The setting for the earliest Tarzan films, verdant Lake Manyara National Park was once described as Ernest Hemingway as "The loveliest I have seen in Africa".
Lake Manyara National Park is an unspoiled paradise of ground water forest fed by underground springs. The park is teeming with wildlife such as elephants, hippos, giraffes, buffaloes, antelopes, and some of the largest baboon troupes in Africa.
But it's most iconic attraction is undoubtedly its tree-climbing lions, and people flock from all over the world to see these iconic predators lounging in the trees.
Lake Manyara NP Fact File
Location: Approximately ninety minutes' drive from Arusha.
To Do: Game drives, canoe safaris, cultural tours, mountain biking, abseiling, and forest walks.
Known For: Africa's largest concentration of elephants, tree-climbing lions, and flamingoes.
Best Time to Visit Lake Manyara National Park
Game-viewing is at its best between July and October, while bird-watchers will find the best conditions between November and June.
Check our Lake Manyara Tanzania safaris
Park Highlights
Wildlife & Africa's Largest Concentration of Elephants
While neighbouring Tarangire National Park, Lake Manyara is home to Tanzania's largest elephant population. You also find Africa's largest concentration of elephants. When it comes to spotting elephants in the wild, you'll find few places that can compete with elephants.
In addition to these giants, the park also offers excellent opportunities to see mongooses, the adorable Kirk's dik-dik, hippos, buffaloes, antelopes, gazelles, and large troupes of baboons.
Tree-Climbing Lions
The lions of Lake Manyara National Park are a rarity among their own kind. They are the only lions in the world to regularly climb trees and use them as places as rest. Only Uganda's Ruwenzori National Park shares this distinction.
Lucky photographers will get the chance to spot and photograph these beautiful creatures perched on the branches of acacia trees. Zoologists aren't quite sure just why the lions here have developed this interesting habit. However, visitors to the park are the ones who benefit – seeing such unique behaviour from such beautiful creatures.
Lake Manyara
Lake Manyara is an isolated lake subject to intense evaporation during the dry season. It is a slightly salty and home to hippopotamus, flamingoes, and a large variety of aquatic life. Despite its salt content, it is safe for animals to drink and is a popular watering hole for the park's animal population.
During the wet season, Lake Manyara swells to a sizable body of water perfect for guided canoe safaris. During the dry season, it can shrink to such a small size that it is almost possible to walk across it.
When water is present, it is possible to see klipspringer, rock hyrax, and porcupines by the lake's edge. You can also find a wide variety of birds including Ruppel's Griffon, Verreaux's Eagle, the Augur Buzzard, the Peregrine Falcon, and an abundance of flamingoes.
Mto Wa Mbu Village
Located not far from the entrance to Lake Manyara National Park is a local farming and market village known as Mto We Mbu. The town is perfectly situated for souvenir shopping or for a glimpse into the day to day life of the Tanzanian people.
On market days, farmers from all over the region come together to show off their wares in this dynamic melting pot of cultures and personalities.
Termite Mounds
Among the most eye-catching features of Lake Manyara National Park are the towering termite mounds that dot the landscape. These impressive structures are the work for tiny yet industrious insects known as termites. Working in huge colonies, these creatures construct remarkably strong and sophisticated mounds to act as homes to protect their queen.
Not content with this level of engineering, the termites also cultivate fungus in special chambers within their colony. While much of this fascinating, work takes place where the naked eye can't see it. The spires and castles the termites build are quite amazing to see.
Flamingos
For several months of the year, thousands of flamingos call Lake Manyara home. This is due to the microscopic algae that they feed on in it's alkaline waters. Lake Manyara is arguably the best place in Tanzania to see these huge flocks of brightly coloured birds.
Maji Moto Springs
As you wind your way down a bumpy, dusty roads through the desert land surrounding Lake Manyara National Park, it might seem unlikely that something as beautiful and relaxing as Maji Moto could exist out here. Yet when the oasis comes into view, it's all worth the long drive.
Maji Moto (Swahili for hot water) is a natural spring with palm and fig trees surrounding it. This isolated paradise has crystal clear waters, sun-dappled shady picnic spots, and unmatched beauty. Maji Moto is not so much a hot springs as it is a warm springs. A perfect place for a swim and a picnic lunch.
In recent years, industrious locals have also set up a small restaurant and bathroom facilities at the site.
Check more on Wikipedia.