Kenya camping safari: 2 days Private wildebeest migration Masai Mara safari Overview:
Name: Kenya camping safari: Private wildebeest migration Masai Mara safari
Safari Type: Private Kenya camping safaris (Budget Camping)
Duration: 2 Days
Start: Nairobi at 8 AM
End: Nairobi at 4 PM
Jamboree Africa offers daily departures for our amazing 2 Days/ 1 Night Masai Mara Road Kenya camping Safari. This Kenya camping safari takes you to Masai Mara Game reserve. Masai Mara is the finest and most outstanding wildlife sanctuary in Kenya. Mara eco-sysyetm is where gentle rolling grassland ensures animals are never out of sight. The climate in gentle, rarely too hot and well spread rainfall throughout the year.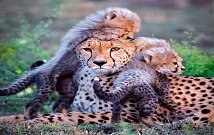 The sensation of the unrivaled wildebeest migration is between July and October.The first sight of Masai Mara Game Reserve is breathtaking. There is no place on earth you can compare with this wildlife marvel.
The mix of a scenic splendor, gentle climate and untold numbers of wildlife makes the Masai Mara National Reserve the most popular inland destination in Kenya and Africa.
Kenya camping Safaris Highlights
Visit the amazing Masai Mara game reserve
Enjoy amazing Kenya landscapes including the Great Rift Valley
Full-board accommodation in Tented camp
Enjoy Wildlife extravaganza at the Masai Mara during game viewing drives
Transport in spacious 4×4 land-cruiser safari jeeps
Enjoy an amazing Hot air balloon safari in Masai Mara
What to Do and See on Masai Mara Kenya safari
Our best private 2 Days Private Masai Mara Safari offers several choices of the leading tented camps in the Mara for the experience of sleeping under canvas but in luxurious conditions! The camps have tents for guest accommodation as well as dining area and bar
Tents are built on a cement base or wooden platform under thatched roof or heavy-duty canvas fly sheet. All have en-suite bathrooms with normal flush toilet, hot and cold showers.
What to Expect on Private Masai Mara Safari
We offer Daily Departures for our Kenya camping safaris
Safari in Masai Mara National Reserve
Chances to encounter the Big Five and the great wildebeest Migration
1 night full board accommodation in Masai Mara budget camps
Daily delicious meals as per itinerary
Suitable for family, couples, students, solo travelers, beginners, Seniors
Extend this Kenya safari to Tanzania or beach
You can customize our Kenya tours to own specifications
Summary itinerary for our amazing 2 days Private safari in Masai Mara Kenya
Day 1: Nairobi to Masai Mara
Pickup at the hotel/accommodation
Payment of Balance at our office
Briefing of the safari
Head to departure point
Start the safari at 8 AM
Lunch at Camp
Arrive at Masai Mara at around 4 AM.
Enjoy afternoon game drive
Drive back to your budget accommodation
Enjoy Dinner and Overnight
Day 2: Masai Mara – Nairobi
Option to enjoy hot air balloon safari in Masai Mara that starts at 4 AM – 6 AM with champagne breakfast at only US $420 Per person
Back to your budget accommodation for breakfast
Drive back to Nairobi
Lunch at Mai Mahiu or Narok town.
Arrive in Nairobi at 4 PM marking end of the safari
You can extend to Mombasa
Airport transfer at an extra $15.
Summary of Attractions: Places of Interest in Maasai Mara game reserve
What you are likely to see on Kenya private camping safari: The big five, different bird species and numerous plains game
Activities: Game viewing drives, balloon safari, visit to Maasai village, photography, birding e.t.c.
Mode of transport: Our Kenya Road safari to the Mara and game viewing drives is in spacious 4×4 safari land cruisers.
So that you may know when choosing our private Masai Mara Safari tour…
Game viewing drives and day sequences on Kenya private camping safari may vary according to the choice of accommodation
Check-in Time: 08:00
Check-out Time: 16:00
Budget Tour: This is a Budget Road safari.
Private tour: This is an exclusively private Kenya tour.
Can start any day: If availability permits, this tour can start on any day.
Can be customized: You can request changes to this tour.
Suitable for single travelers: Single travelers can join this group tour.
Children policy: Children from the age of 1 year are allowed to participate under the supervision of a parent or guardian.
Minimum age: No minimum age for this tour
Airport transfer available: Jomo Kenyatta International Airport (US$15 per person)
2 Days 1 Night Masai Mara Private Safari
Arrival
You'll be collected from the airport (or hotel).
Accommodation before the tour departs can be arranged at extra cost.
Day 1: NAIROBI – MASAI MARA
Appx: 302.4 kms: 6 hrs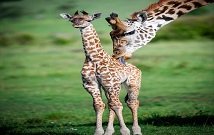 Our Safaris starts with a pick-up by one of our driver or staff, you will be met in your hotel, residential house, guest house, apartment or from the Airport upon arrival. Pickup is as early as 0730am depending on the location of your hotel. Then proceed to the departure point where you will meet other travelers who will be doing the same 4 days Kenya Safari if not a private safari. You will have a short Safari over view description as per the itinerary as you get to know each other. There after depart for Masai Mara with the first stop at the Great Rift Valley View Point. This is a perfect place to be in the early morning and evening. You will watch enthralling Rift valley with it's vast vegetation and the sun rays kissing the far and wide stretching mountains in the surrounding. The Great Rift Valley has been reckoned as a wonder of the world stretching from the Middle East passing through Africa and has a great and vast chunk in East African part and ends in Mozambique in the South. After about 15-20min of getting history you will proceed to Narok. Narok is a town west of Nairobi that supports Kenya's economy in south-west of the country, along the Great Rift Valley. Narok is the district capital of the Narok County and stands as the major center of commerce in the district. Narok has a population of around 40,000 people, mostly Masai. The Masai, natives of Narok district, refer to Narok as Enkare Narok (meaning black water or dark water) named after, Enkare Narok, the river flowing through Narok town. The elevation of Narok is 1827 meters (5,997 feet) in altitude. You will have your hot lunch here and there after proceed to Masai Mara, on arrival you will be received by our Masai Mara Staffs and then assist you to check in the Camp, leave for the late afternoon game drive which starts immediately upon your arrival, this game drive offers you the 1st day 1 evening big 5 kill as well as Africa Sunset around 1830hrs, then our driver will drive you back to the camp where you will be served with Africa food in the Camp.
Day 2: MASAI MARA – NAIROBI
Appx: 302.4 kms: 6 hrs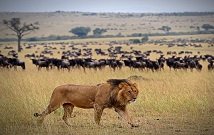 Wake up call at 0600hrs, you will have a cup of hot coffee, then proceed for the early morning game drive until 0930hrs, this early morning game drive will take you for 2hours morning game drive, you will encounter the early morning kills from the Kenya big five, also easily to be seen this early morning tour are lions and cabs as they tend to be on the track to avoid the wet grass, you will be able to capture the early morning sunrise as well and then the climate will be favorable because the sun will not be hot during this hour, then return to the camp for full breakfast, after the breakfast our driver can organize for you to visit the Masai Village where you will be entertained with the Masai Dance for both men and young men, learn more about their life style and then leave for Nark for lunch arriving back in Nairobi early afternoon with a drop off to your hotel of choice where the 2 day 1 night Masai Mara camping safari comes to an end with African safari memories.
HAVE A WONDERFUL SAFARI HOLIDAY – SEE YOU ON THE ROAD…….
PRICE FOR THIS TOUR IS ON THE RIGHT SIDE
KARIBU TENA!! "WELCOME AGAIN"
Accommodation
Meals
Transport
Window Seats
Standard Safari Vehicle
Water
Park Fees
Taxes
List of Not Included items:
Airport Transfers
International Flights
Personal Expenses
Tips
Beverages & Alcohol
Extra Meals
Clothing
Maasai Village Visits
Budget Kenya Safari (Per person)
1 Pax = USD $960
2 Pax = USD $550
3 Pax = USD $550
4 Pax = USD $500
5 Pax = USD $450
6 Pax = USD $400
7 Pax = USD $350
8 Pax = USD $300
9 Pax = USD $250
Mid-Luxury Kenya Safari (Per person)
1 Pax = USD $1200
2 Pax = USD $800
3 Pax = USD $800
4 Pax = USD $650
5 Pax = USD $600
6 Pax = USD $550
7 Pax = USD $500
8 Pax = USD $450
9 Pax = USD $400
Luxury Kenya Safari (Per person)
1 Pax = USD $1360
2 Pax = USD $950
3 Pax = USD $900
4 Pax = USD $900
5 Pax = USD $850
6 Pax = USD $800
7 Pax = USD $750
8 Pax = USD $700
9 Pax = USD $650
Kindly Note transport for this safari is in a Tour Van. You can request for a 4×4 land-cruiser at an extra $100 per day