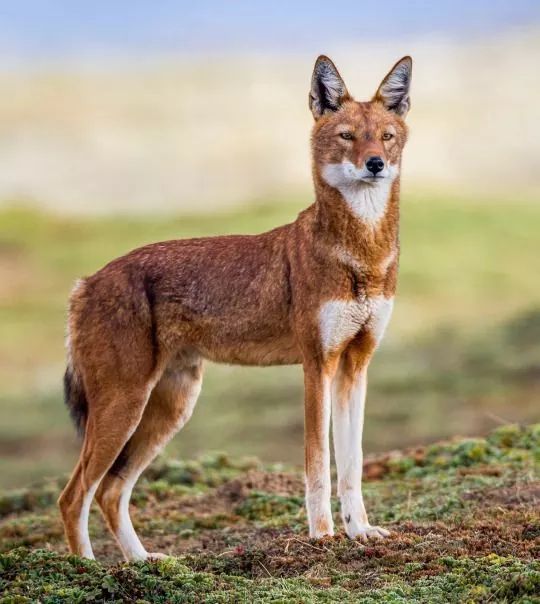 The highly endangered Ethiopian wolf is Ethiopia's unique heritage. It only exists in that country — no where else.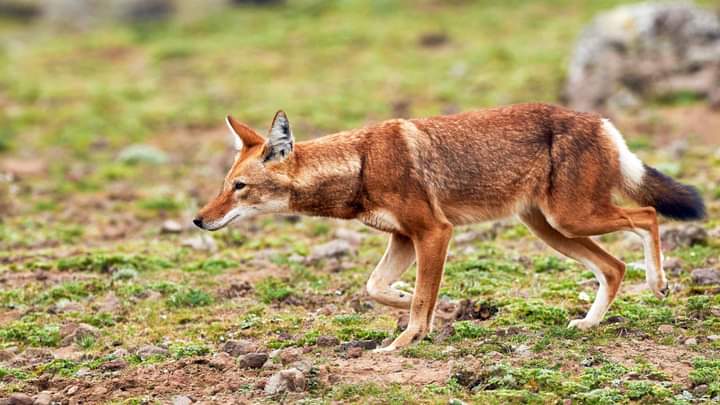 Ethiopian wolf is the world's rarest canid (canid — dog-like mammal / dog family), and Africa's rarest carnivore. One of their biggest threats are domestic dogs as these can and do mate with the wolves, if not vaccinated (a frightening high amount is not vaccinated) and transfer deadly canine diseases to this highly endangered carn9ivore.
Ethiopian wolves are only found in the Ethiopian highlands.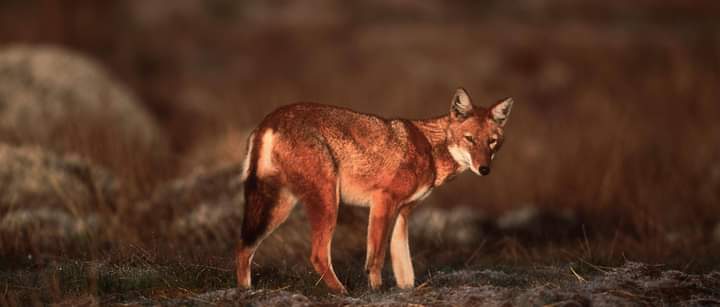 The Ethiopian wolf needs to have more focus on it, as this is Africa's most endangered carnivore and the world's rarest canid (canid: From the dog and wolf family).
It was once found throughout the Northern Hemisphere, but now, only a few remain and they are only found in the Ethiopian Highlands.
There are none of these rare canids in captivity.
We are losing the 'guardians of the roof of Africa', and they are disappearing the most, caused by diseases carried by domestic dogs, in the Bale mountains of Ethiopia.
These wolves are no threat to human life, and prefer to hunt a large mole rat, also only found in the Ethiopian Highlands.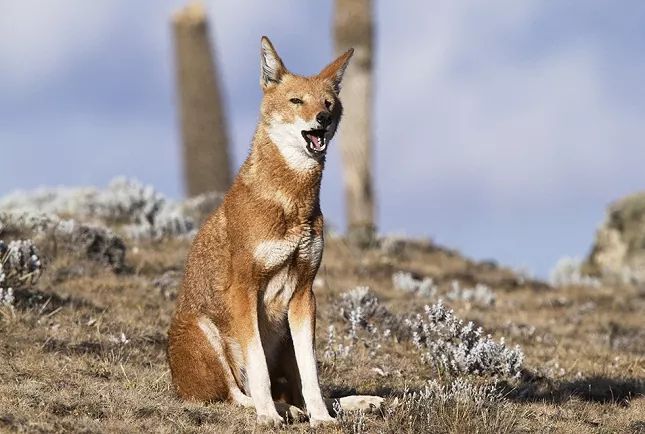 Ethiopian wolves do not like fighting, and they patrol their territory every day, and if they see another pack of Ethiopian wolves they yelp, bark and howl to resolve the dispute.