Check-in Time: 08:00
Check-out Time: 16:00
Budget Tour: This is a Budget Road safari.
Private tour: This is an exclusively private Kenya tour.
Can start any day: If availability permits, this tour can start on any day.
Can be customized: You can request changes to this tour.
Suitable for single travelers: Single travelers can join this group tour.
Children policy: Children from the age of 1 year are allowed to participate under the supervision of a parent or guardian.
Minimum age: No minimum age for this tour
Airport transfer available: Jomo Kenyatta International Airport (US$15 per person)
Dream Kenya Family Safari: 6 Days Wildlife Safari to Masai Mara, Lake Nakuru, Amboseli, Tsavo east
Arrival
You'll be collected from the airport (or hotel).
Accommodation before the tour departs can be arranged at extra cost.
Day 1: NAIROBI – MASAAI MARA
Appx: 302.4 kms: 6 hrs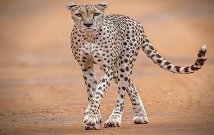 Your Kenyan vacation starts upon your arrival to our office in Nairobi. Our representative will pick you up from your hotel or airport first thing in the morning. After a scenic drive through the iconic Great African Rift Valley and Narok Town. You will check into your lodge or camp in time for your afternoon lunch.
After completing a culturally traditional meal, you will be taken on a safari through the park. This day you'll be in search of lions, cheetahs, elephants, buffalo, and a variety of other native animals. Coming to the end of your first day, you will be served with an authentic, delicious dinner in buffet then spend the overnight stay at the camp. The camps have spacious luxurious tents delightfully constructed in canvas having large windows, wooden flooring and en-suite bathroom. The emphasis on tasteful comfort with a smooth blend into the beautiful nature that makes the Mara is sure to leave you well-rested for the activities the next day.
Day 2: MASAI MARA GAME RESERVE FULL DAY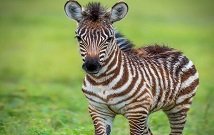 Your second day in beautiful Masai Mara features an early morning, authentic African game drive followed by breakfast at the camp. After taking your breakfast, you'll start the day by watching resident animals such as wildebeests, giraffes, zebras, predatory crocodiles and hippos. You'll visit the Mara river with packed lunch. Enjoy exquisitely traditional dinner. Your last night at the lodge or Camp.
Day 3: MASAAI MARA – LAKE NAKURU
Appx: 312.7 kms: 6 hrs 30 minutes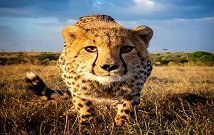 After indulging in an early morning breakfast, you will pack your bags and leave Mara for Nakuru, arriving in time for lunch and check-in at your camp or Lodge. Here, you will enjoy a relaxing buffet lunch. A short distance away, you'll see the park's famous white and black rhinos.
Dinner served on live cooking counters. Mama Nikki's bar comes alive at night. You can enjoy the traditional dance performances at the bar. At the end of the night, relax your head in a luxurious room featuring sliding glass doors, en-suite bathrooms and breathtaking views of the park, garden, or lake.
Day 4: NAKURU – AMBOSELI
390.2 kms: 7 hrs 19 minutes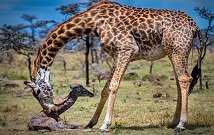 After breakfast, proceed for an extensive morning game drive in Lake Nakuru National Park to see the many animals that inhabit this unique park. Lake Nakuru is known for it's millions of flamingoes and other water birds. Leave lake Nakuru National Park to proceed to Amboseli National Park with lunch enroute for dinner and overnight at a campsite in Amboseli.
Day 5: AMBOSELI – TSAVO EAST
392 kms- 6 hrs 30 Minutes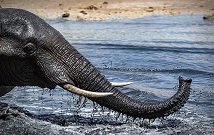 Your fifth day presents you with an early morning breakfast and game drive on your way to Tsavo East National Park, renowned for its large number of elephants and the famous man-eating lions. You will arrive at Ashnil Aruba Camp just in time for lunch, where you will feast your eyes on wildlife while enjoying your food. With several watering holes in the surrounding area, and flat, savannah grassland for miles, the native wildlife is at your fingertips. After lunch, you'll enjoy another game drive at the park. This will be followed by a late buffet dinner that features international, oriental and traditional African cuisine. This wraps up your last night of this beautiful and unforgettable experience.
Day 6: TSAVO EAST – NAIROBI
424.5 kms: 7 hrs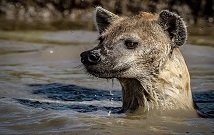 Rise and shine! It's time to pack your bags, eat your breakfast while overlooking the grasslands that surround you. You'll participate in your final game drive. You'll depart for Nairobi marking the end of an amazing Kenyan experience.
HAVE A WONDERFUL SAFARI HOLIDAY – SEE YOU ON THE ROAD…….
PRICE FOR THIS TOUR IS ON THE RIGHT SIDE
KARIBU TENA!! "WELCOME AGAIN"
Budget Kenya Safari (Per person)
1 Pax = USD $3300
2 Pax = USD $2250
3 Pax = USD $2250
4 Pax = USD $2220
5 Pax = USD $2220
6 Pax = USD $2190
7 Pax = USD $2190
8 Pax = USD $2160
9 Pax = USD $2160
Mid-Luxury Kenya Safari (Per person)
1 Pax = USD $3500
2 Pax = USD $2500
3 Pax = USD $2500
4 Pax = USD $2470
5 Pax = USD $2470
6 Pax = USD $2440
7 Pax = USD $2440
8 Pax = USD $2410
9 Pax = USD $2410
Luxury Kenya Safari (Per person)
1 Pax = USD $4500
2 Pax = USD $3500
3 Pax = USD $3500
4 Pax = USD $3470
5 Pax = USD $3470
6 Pax = USD $3430
7 Pax = USD $3430
8 Pax = USD $3400
9 Pax = USD $3400
Kindly Note transport for this safari is in a Tour Van. You can request for a 4×4 land-cruiser at an extra $100 per day