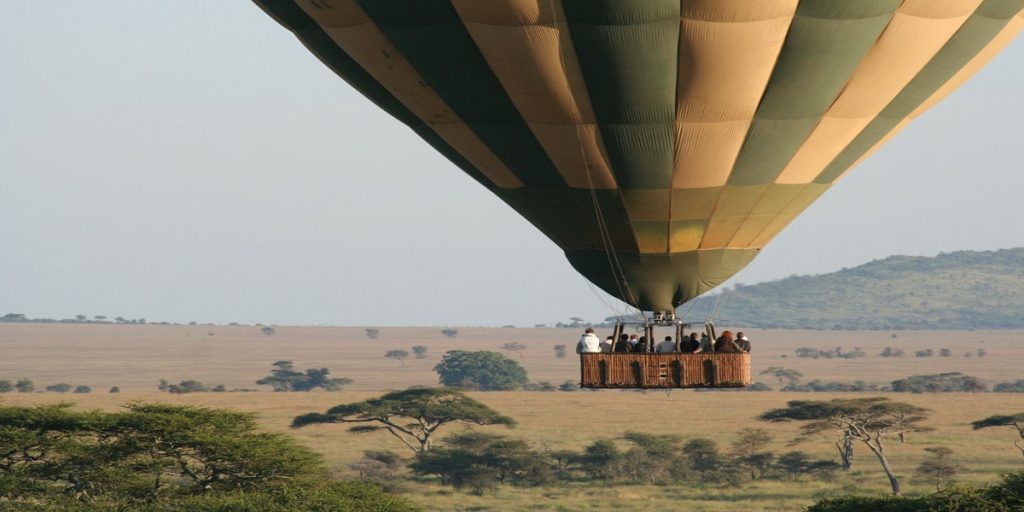 Hot air Balloon Safaris Kenya – Enjoy Best Safaris in Kenya with a swag
Enjoy a Hot air Balloon Safaris Kenya
Hot air balloon safaris Kenya are mostly covered in Masai Mara National Reserve. Masai Mara is northern most part of the amazing Serengeti-Mara ecosystem. This is home to the great "Great Migration" marvel as well as other animals such as lions, buffalos, elephants, rhinoceros, leopard – known as the big five, also cheetahs, hippos, crocodiles, dik diks, giraffes, ostriches, hyenas, antelopes, etc. Depending on the flight path, you may drift along one of the rivers to see the huge Nile crocodiles and Hippos.
This is a great experience. The balloon pilot is very experienced and will give you detailed information of the Mara eco-system, wildlife, the cultures, the people etc. You should ask as many questions as possible.
What is the Best time for a Balloon Safari Experience
He best time to do a balloon safari in Kenya in during the months of July to October because of the "Great Wildebeest Migration". If luck enough, you might witness the crossing which is a phenomenon experience. This is a MUST DO because is the ultimate safari experience.
Kenya Hot air balloon safaris are magical. Spend approximately one hour floating silently over the Masai Mara savannah inside a hot air balloon. This will fill you with enough memories that will last a lifetime. The balloon take off is at the wee hours in the morning, you'll float in the sky overlooking the plains as you drift with the whim of the wind.
As soon as you complete the flight, you'll be transferred to a breakfast site. This is where you meet as a family and get to know other travelers coming from all over the world. It's like UN- multinational meeting point and enjoy a breakfast.
You'll enjoy a luxurious champagne breakfast inside the Masai Mara bushes. You can take amazing photographs. Afterwards, Our Kenya safari drivers will pick you for the rest of the day activities according to your itinerary.
We offer best balloon safari prices in Kenya.