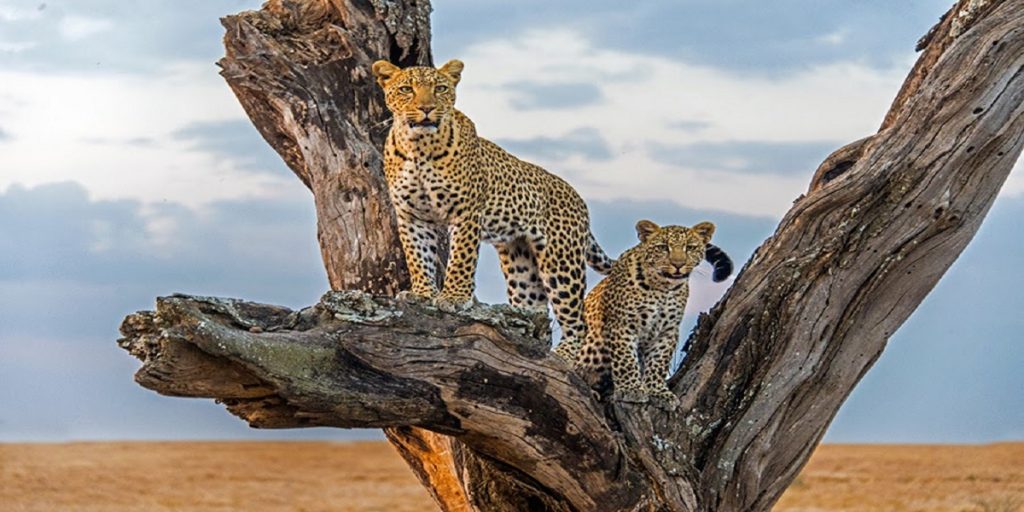 About Meru National Park Kenya
Meru National Park is wild and beautiful. Straddling the equator and bisected by 13 rivers and numerous mountain-fed streams, it is an especially beautiful area of Kenya.
It has diverse scenery from woodlands at 3,000 feet on the slopes of Nyambeni Mountain Range, northeast of Mount Kenya, to wide open plains with wandering riverbanks dotted with doum palms.
Game to view includes: lion, elephant, cheetah, leopard and some of the rarer antelopes; LesserKudu, duiker and Dik Dik, one of Africa's smallest antelopes. Large prides of lion can be seen and some of Kenya's largest herds of buffalo. The rivers abound with hippo and crocodile, fishing forbarbus and catfish is permitted at camp sites and along the Tana River. In the mid 1980's, the Park suffered from poaching, however Kenya Wildlife Service armed wildlife security patrols have driven out the poachers and the elephant population has stabilised with breeding herds settling down.
Over 300 species of birds have been recorded including: the Peter's Finfoot which inhabits theMurera and Ura Rivers, the Pel's Fishing Owl, kingfishers, rollers, bee-eaters, starlings and numerous weavers.
The Park is most famous as the setting for Joy Adamson's book "Born Free" — the story of the Adamson's life and research amongst lion and cheetah. "Elsa" the lioness was the most well-known and her grave is marked here. One lodge and two tented camps are planned inside the Park. There are eight special campsites which must be pre-booked, one public campsite, Kenya Wildlife Service self-help banda and Leopard Rock bandas (total 120 beds).
On the border of Meru National Park is Bisanadi National Reserve. Known as 'Kinna', the border between Meru and Bisanadi Parks is the traditional division between the Meru and Borantribespeople. The Reserve was opened in September 1979 and occupies an area of 606 square kilometers. A true wilderness area without any accommodation it is only accessible by 4WDvehicles. There is an airstrip at Korbessa.
Another area made famous by the Adamsons is Kora National Park. Opened in October 1989, 280 kilometers northeast of Nairobi, it is an easy outing from Meru National Park. Covering an area of 1,787 square kilometers, bounded by the Tana River, George Adamson's camp was here until he died. A feature is the sudden appearance of lush green "oases", created by the lines of doumpalms which shelter the banks of the Tana River. Striking are the Inselbergs — isolated rocky outcrops covered in vegetation which create random islands above the plains. Kora has diverse wildlife: 21 species of fish have been recorded, with 500 species of insect, 33 molluscs and 40 reptiles. Species to view include: elephant, Lesser Kudu, wild dog, striped and spotted hyenas, leopard and cheetah.
Other regional Parks include Rahole National Reserve, offering a wide variety of plains game, hippo, crocodile and excellent bird viewing; also Mwingi National Reserve, formerly North Kitui. Game to view includes hippo, crocodile, buffalo and warthog.
Check more on Wikipedia.