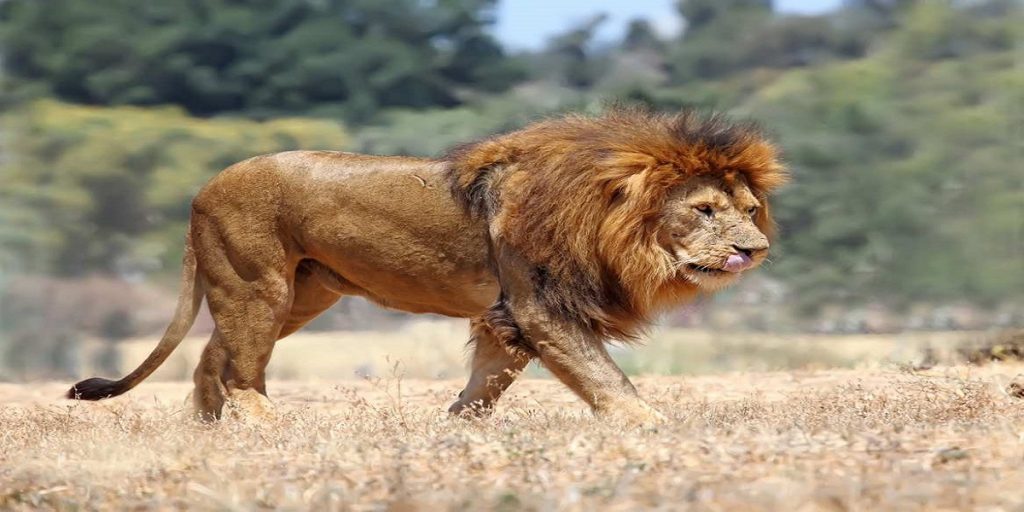 We are here to answer all your Safari Questions and ensure you have the best holidays in Kenya. Book the best safaris in Kenya with best tour operator in Africa. Below are frequently asked questions by Safari Goers.
What Is the Best Time to Visit Kenya?
This is a very important question that does not have a
simple, direct answer. The reason being, Kenya has such an abundance of
wildlife and such diverse activities that you can find something to enjoy at
any one time of the year!
So, the best time to visit Kenya depends on what you want to
see or do in Kenya, and how much you are willing to pay.
Also, one man's meat is another man's poison. You might
enjoy the crowds and adrenaline of the great migration, while another traveler
prefers the quiet, rainy months when parks are almost deserted.
That said- we know you are looking for specifics. Here is a
rundown of what you might expect at different times of the year:
Kenya in January – March
This is a 'high' season in Kenya; the perfect time for
luxury Kenya safari packages. January to March is characterized by hot, humid
days and relatively warm nights.
It is the best times to visit Kenya. There will be fewer
crowds than later in the year, minus the wetness that soon follows this period.
It is a good time to do those out of the box activities such as game drives on
horseback.
Kenya in April – June
This is the 'low season' Kenya holiday season. Lodges and
camps will be at their cheapest meaning it is the best time for a budget Kenya
safari. It is also the season of long
rains.
The grass will be green, and animals will be abundant, so if
you don't mind some rain. this might be a good time to visit Kenya.
Some lodges/camps prefer to close down for renovations at
this time of the year. Please check with us if your favorite lodge will be
open.
Kenya in July – September
The rainy season gives way to a cool July and relatively
warm August. This is the most popular game-viewing period in Kenya, courtesy of
the great wonder of the world, the wildebeest migration.
Suffice to say that the Masai Mara will be quite crowded
this time of the year. Although the migration is the show stopper this time of
the year, don't forget to visit other areas of the country as well.
Kenya in October – December
Another green season when things slow down a bit, including
the Kenya safari cost! New calves will be in abundance, and there will be short
showers.
November will be a quiet month before the holiday season
begins and you can easily bag a cheap safari package.
It can be a dream to spend Christmas and New Year in the
bush with those you love. So go for it!
Kenya Safari Cost – Low And High Season Kenya Tours
You have probably come across the term 'high and low Kenya
holiday season'. What this means is that there months when safaris in Kenya are
expensive and months when they are cheap.
For example, the Masai Mara wildebeest migration takes place
between July-October every year. This period is the most expensive time to
visit Kenya.
Also, Kenya safari tours that correspond with major national
holidays in Kenya such as Christmas, Easter holiday, New Year holiday will be
more expensive.
On the other hand, April to June is the official 'low
season' in Kenya. It is the best time to plancheap Kenya tours.
The length of your Kenya safari tour is directly going to
dictate how long you stay in Kenya. A two-week safari holiday will be more
expensive than a one week stay in Kenya. The key factors that affect your Kenya
safari cost are:
The Destination in Your Kenya Tour Itinerary
The destinations included in your Kenya tour package have a
direct influence on the total cost of your Kenya tour.
For example, skydiving in Diani beach costs anything from
$350, but an expedition to Wasini Island costs less than $120.
Masai Mara National reserve charges $80 in entrance fees to
non-residents, but other national parks charge as low as $30 and so on.
If you will be traveling cross country, transfer charges
will push your bill higher. Esp if air transfers are necessary.
Mode of Transport – Flight vs Road Safaris
After flying into Nairobi's Jomo Kenyatta International
Airport, your safari trips in Kenya starts.
You can choose to fly between places that are accessible by
air, such as between JKIA and Masai Mara, Mombasa, OlPajeta and so on. Kenya
flight safari packages are the most expensive.
Alternatively, you can opt to go by road. Even here, there
are several options. A 4*4 custom made safari land cruiser will cost more than
a pop-up roof, 9 seater van.
Having exclusive use of the vehicle will be more expensive
than sharing with other people.
What Should I Pack For A Kenya Safari – Clothing And Toiletries?
What you should pack for your Kenya safari depends on where
you are going and the kind of activities you plan to do. Here are some of the
things you should pack forunforgettable Kenya tours.
Safari Clothing
One tip for packing clothes is to bring pieces that are
versatile. Remember, there are baggage limits, especially if you will be taking
small connecting flights. Bring clothes that can be worn multiple times
(sweaters/jackets/trousers) and those that can easily be paired off.
Consider the weather- if you are visiting Kenya between
April- June, it will be raining. As such, pack a rain jacket, a sweater,
trousers, and boots. It helps if they are in darker colors that won't show dirt
as quickly.
Regardless of what you have heard, it gets quite chilly in
the mornings and evenings, so carry a warm sweater and scarf for that.
For warmer times of the year, carry light, long-sleeved
t-shirts, and trousers/ shorts. Long sleeves are essential as mosquitos, and
other bugs can be a menace, especially when outside.
You want to bring something smart for dinner or a night out.
For ladies,a dress/ skirt or trousers that can be paired easily with a top will
do. Men should carry pants and at least one long-sleeved shirt.
If you plan to swim, remember to pack your swimming wear.
Finally, carry shoes that are comfortable and easy to get in
and out of, such as canvas shoes. Do not forget to pack some sandals for the
evenings or for walking around the lodge.
Toiletries and First Aid Kit
While some safari lodges might provide some bathroom
essentials, it is always best to pack what you think you will need throughout
your safari in Kenya. Alternatively, you can buy these things once in Kenya.
Important items here include:
Toothbrush and toothpaste
Soap and shampoo
Female sanitary supplies
Hairbrushes
Deodorant
Prescription medicine
Painkillers
Sunscreen
Repellent
anti-diarrheas
Hand sanitizers
What to Pack for your Safari Trips in Kenya – Gadgets
Well, it's a bit of a cliché to include gadgets on a safari
packing list. This is because we imagine one goal of an African safari is to
get away from it all; be one with nature. For this reason, we plan to limit the
gadget to the most necessary?
Camera/ Video Camera
It goes without saying that you must bring a camera to
record all the awesome sights you will see on your Kenya holiday.
Do not forget to carry the battery charger and a couple of
extra memory cards. Imagine chancing on a hunt only to find your memory card
full! Finally, carry an extra battery- in case the camera dies on you far away
from the lodge and electricity!
Phone
Your phone is essential, but please don't be glued to it all
the way. Ensure that you get a local sim card (cheapest option) or set it to
roaming. Please note that most national parks will have bad reception, but you
can make your calls once you are back to the lodge.
Laptop
If you can't wait to share the excitement of your Kenya
safari tours with your family back home or with your social media followers,
then do bring a laptop. Again, use it sparingly, and don't spend more time on
it that you need to. It is also useful for transferring photos when you have
limited memory on your camera/phone.
What to Pack for your Kenya Holiday – Money
While you might have paid for your Kenya safari package in
advance, you will need to carry some pocket money with you. This is useful to
buy on the spot souvenirs, tips, and phone credit.
The easiest currency to bring is USD.
You can convert this to Kenya Shillings at the airport, or
your local guide can show you a trusted forex bureau. Ensure that you get small
denomination notes.
You can also withdraw cash from numerous ATM's located in
towns, but once you get to the remote areas, these will be scarce.
It is not advisable to carry large amounts of money in your
person during your trip. Carry only what is necessary for use during the day.
What to Pack for your Kenya Holiday – Kenya Travel Documents
The mostessential travel document is your passport. Ensure
that you have a digital copy of it stored online, as well as a physical copy.
You can keep the original in the safe provided in your lodge.
Do the same for other important documents such as air tickets, insurance
certificates, and credit cards.
What to Pack for your Kenya Holiday -Miscellaneous Items
Other items that you will find useful in your Kenya safari
tour include binoculars, a wide-brimmed hat, day bag, a book or kindle, a board
game if you are traveling with children and protective waterproof bags for your
gadgets and documents.
How Much Is A Masai Mara Safari?
The price of a Masai Mara safari depends on when you are
visiting and where you are staying.
The cheapest time to visit the Masai Mara is April- June,
and November. This is called the 'low season.' April sees the onset of rains,
and there is little activity at the park. Some hotels close down for
renovations at this time.
The most expensive time to visit the Masai Mara is
July-October. This is the 'peak season' dictated by the onset of the great
wildebeest migration. This is the busiest time at the park, and lodges/ camp
will charge top dollar. Even then, the wildebeest migration is a once in a
lifetime experience and worth every penny!
That said- the actual amount you will for a Kenya Masai mara
safari depends on where you stay. If you choose a budget camp in the low
season, you can get away with paying $90-$150 per day.
A mid-range lodge at the same time will set you back
anywhere from $200-$300 while a luxury camp will charge upwards of $500.
In the high season, however, these prices will quickly
double, and other factors such as your mode of transport and duration of stay
will drive the cost higher.
The Best Places To Stay During a Safari in Kenya
Accommodation is one of the most important factors to
consider when planning safaris in Kenya. I mean, after a day out in the
Savannahs looking for the Big 5 or walking in the white sands of Diani Beach,
you should come home to a cozy place.
If you are on a strict budget, opt for camping or budget
tented camps. Also, cottages and Villas are within our Kenya Budget Safari
price of $150 per person sharing per day.
Mid-Luxury accommodation goes for anything from $180 per
person sharing per night to $300 per person sharing per night. In our opinion,
mid-luxury safari trips in Kenya offer the perfect balance between cost and the
classic African safari experience of the 1920s.
Luxury and super luxury Kenya safari packages come with all
the trims, but they can easily set you back up to $1500 per person depending on
the season.
If you are on a honeymoon safariin Kenya you might want an
exclusive tent; special candlelit dinners or private game drives. This will
cost more.
While traveling with children is not typically a special
circumstance, but some camps and safari lodges require that you reserve private
transport (when traveling with children).
What Animals Can You See On A Kenyan Safari?
Kenya boasts some of the best game viewing opportunities in
the world. Whether you are in a big game reserve such as the Masai Mara or in
one of the smaller Kenya safari parks,you will see a lot of animals.
These are some of the animals you can expect to see during
safari trips in Kenya.
The big 5 (lion, rhino, elephant, buffalo, leopard) – fun
fact- did you know they are called the 'big 5' because they are the most
dangerous especially when wounded, and not because they are the biggest?
Others are cheetahs, giraffes, monkeys, numerous bird
species, and gazelles, wildebeest, hyena, wild dogs, Oryx, waterbucks, hippos,
crocodiles and many others.
How Much Does An African Safari Trip Cost?
A typical African safari can cost anywhere from $500- 1800$
per person per day, again depending on many factors.
Africa is a diverse continent, and prices range sharply
depending on where you are going, how long you are staying and the activities
you will be involved in.
Despite the image of an impoverished continent, Africa has
some of the world's most luxurious lodges, camps, and resorts.
If you are hoping to track gorillas in Rwanda as part of
your Kenya safari package, for example, this activity alone will cost you $1500.
Staying in some of the most extravagant safari lodges in
Kenya such as Sir Richard Branson's MahaliMzuri Camp will cost you slightly
over $1,500 in the peak season per day.
Given this, it is best to discuss your plans with a trusted
travel advisor to come up with a Kenya safari package that matches your budget
and expectations.
Kenya Safari Packages Guide – Is Kenya Safe To Visit?
Kenya is relatively safe to visit for your safari. Majority
of the game reserves are far away from the towns where insecurity might be
high.
Unfortunately, Kenya has been at the receiving end of
terrorist activities in recent times. The government and security forces have
been doing everything they can to keep people safe and monitor such situations.
In the cities, security has been beefed up in popular tourist areas such as the
airport and malls.
When in the towns you should exercise caution. Do not carry
large amounts of money or expensive jewelry as this might attract pick-pockets.
Stay with your group at all times and do not venture out alone, especially at
night.
As with any part of the world, you should exercise your
judgment, keep abreast with the news and consult widely before traveling.
What Vaccinations Do I Need To Go To Kenya?
Prevention is better than cure. The purpose of vaccination
is to protect you from preventable diseases that might be prevalent in some of
the areas that you will visit during your Kenya safari tours.
I mean, after planning for a Kenya safari for several
months, you do not want to fall sick in the middle of your trip. As a rule of
thumb, the best place to start is at your doctor's office, it doesn't hurt to
check and confirm that you are in tip top shape for such a trip.
The two most important vaccines/precautions that you require
for Kenya are:
Unfortunately, Kenya falls on Yellow Fever and Malaria
'belts'. This means that the two diseases are prevalent in some areas,
especially in the hot months.
Both diseases are spread by the female anopheles mosquito
and are not spread by touch or exchange of fluids.
For Yellow Fever, there is a vaccine that lasts up to
10years. You should have this vaccine done at least 10 days before you travel
to make sure that it has kicked in as you arrive.
Should I Take Malaria Pills For Kenya?
Yes. There is no vaccine for Malaria yet and you are advised
to consult your doctor on the best anti-malarial tablets for you.
As a precaution while on safari make sure that you use
repellant at all times, and wear long-sleeved t-shirts/ long trousers while
outside, especially in the evenings.
Other Routine Vaccines for Kenya Include:
Measles, Mumps, Rubella (MMR)
Chicken Pox
Diphtheria, Tetanus, Whooping Cough
Polio
Hepatitis A
Is Kenya Expensive For Tourists?
As discussed above, a Kenya safari package can be as cheap
or as expensive as you want it to be. While hotels/lodges have higher prices
for international tourists, there are safari packages to suit every budget.
Is South Africa Safer Than Kenya?
Kenya and South Africa are two of the most popular tourist
destinations in Africa. In fact, many tourists struggle with the decision on
which of the two countries they should visit. When making this decision,
security is an essential factor to consider.
Headline tends to showcase South Africa as a country with
high crime rates, where robberies, rapes, and kidnappings happen regularly.
Kenya, on the other hand, has had several tourist attacks, and an unstable
neighboring Somalia continues to pose a threat.
Because of this, we have seen travel advisories issued
against the two countries by various western governments. As a result, many
people have stayed away from visiting. On the other hand, despite these
advisories, thousands of tourists continue to flock the two destinations year
after year.
So what is going on here? We cannot say which country is
safer than the other. Each has its unique challenges. As with every developing
country in Africa, poverty levels are high, and this contributes to higher
crime levels.
However, this in no way negates the beauty, splendor, unique
culture, and wildlife that you can get to enjoy in both countries. Truth be
told, risk is everywhere, and we have had several shootings and bombings in
Europe and USA as well.
For these two African countries, the game reserves are safe,
far removed from everyday happenings. When in big towns staying with your
party, being observant and exercising caution as you would anywhere in the
world might be all you need for a fantastic holiday.