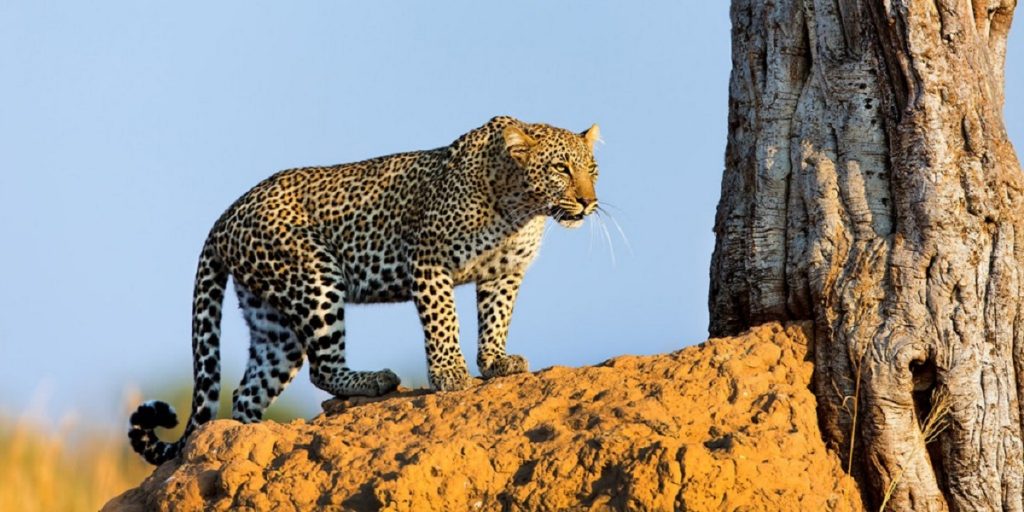 Tsavo West National Park Overview
Tsavo West National park has a rolling volcanic landscape and is home to the "big five" animals. It also offers a temporary home to a huge number of migrating birds between October and January.
Tsavo West National Park was established in 1948 and is bordered by Taita Hills to thorests at the water margins. It covers a total area of 9065 sq kms and hosts a wide variety of wildlife species from the 'Big Five' (Lion, leopard, rhino, buffalo and elephant), numerous other carnivores, gazelles to over 150 bird species.
The park also has the Mzima springs, Shaitani Lava Flow which consists of caves, three craters, basalt flows and lava splashes. It is also rich e east and Tanzania to the south east with areas of unending succession of fantastic views across the plains dotted with fin graphite, marble andsulphite deposits.
Fact File on
Tsavo

West N.P

Area : 9065 sq km Altitude: 200 to 1000 m [656 – 3280 ft]
Access from Nairobi / Mombasa: By Road : 275kms ( 5 hours )
Location : In Eastern and Coast Province, South East of Nairobi
Animals : Numerous – The Big Nine, and plenty other herbivores and birds
Vegetation : Open savannah and light patches of bush, cactuslike euphorbia trees
Facilities : Lodges and camp sites are available
Attractions : Mzima springs, Big Five, Rhino sanctuary
Pros
Great wilderness destination
Wide variety of animal with the Big Five present
Excellent birding; many dry-country specials
A chance of seeing rare black rhino in the Ngulia rhino sanctuary
Walk along Mzima Springs, a beautiful oasis with hippos and crocodiles
Opportunity to see hippos underwater from the observation chamber at Mzima Springs
Views of Kilimanjaro on a clear day
Cons
Wildlife densities are rather low
Most tourist facilities are in a small area
Wildlife
Tsavo West is a real wilderness destination. All of the Big Five are present, but wildlife densities are lower than in some of the more popular parks in Kenya. However, there is a good variety of animals with many dry-country specials, including the shy lesser kudu and the rare fringe-eared oryx. Large elephant herds can be found gathering at the waterholes.
Check more on Wikipedia.