Kenya Road Flying safari: 2 days Masai Mara migration with balloon drive Overview:
Name: Kenya Road Flying safari: Masai Mara road and flight budget safari with balloon drive
Safari Type: Kenya Private flying and road safaris (Budget Camping)
Duration: 2 Day
Start: Nairobi at 7 AM
End: Nairobi at 4 PM
Jamboree Africa Tours and Safaris gives you amazing Kenya Private safari offers. Book our amazing 2 days combined Kenya Flight and Road budget safaris. Our Kenya Road Flying safari involves combining flight safaris to Masai Mara from Nairobi and also road safari to Nairobi from Masai Mara.
No place in the world you'll find a movement of animals as immense as the great wildebeest migration across Masai Mara and Serengeti eco system. More than 2 million animals migrate from the Serengeti National Park in Tanzania in search for greener pastures in Kenya's Maasai Mara National Reserve. This great phenomena happens from July through to October every year. The best time to visit Masai Mara reserve to witness the great migration safari is from mid June to mid November.
The Great Wildebeest Migration is often dubbed the 8th Wonder of the World. We offer daily amazing Masai Mara private Tours. Witness the dramatic river crossing and see the vast herd of wildebeest and zebra for yourself.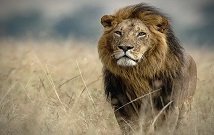 This 2 days Masai Mara private tours in budget camps. You will either drive to Masai Mara and then get back by flight or fly to Masai Mara and get back by road.
We are true experts when it comes to Masai Mara Kenya Safaris. Unlike most tour operators, Jamboree Africa Tours & Safaris does not restrict you to specific departure dates but we advice you on the best time to visit Masai Mara for the Migration Safari in Kenya. We customize each Masai Mara Safari itinerary to suit your wishes. Below are Nairobi Masai Mara Safari Packages we offer for the Masai Mara Migration Safari Tours
Kenya fly in Safari and Road Tour Highlights
You'll visit the magnificent Masai Mara game reserve
Enjoy amazing over views of the varied Kenya's landscapes including the Great Rift Valley
Full-board accommodation in budget Masai Mara camp
Enjoy wildlife extravaganza at the Masai Mara on game viewing drives
Game drives are done in 4×4 land-cruiser safari jeeps
2 Game viewing drives including a short en-route game drive from airstrip
You will also add hot air balloon drive in Masai Mara
What to Do and See on Kenya Private flying safaris in budget camps
Our 2 Days Kenya Road Flying safari offers several choices of the leading best budget camps in Masai Mara. Experience what it is like sleeping under canvas but in luxurious conditions! The camps have tents for guest accommodation and also dining area and bar.
The tents have a cement base or wooden platform with thatched roof or heavy-duty canvas fly sheet. The rooms have en-suite bathrooms with normal flush toilet, hot and cold showers.
Summary itinerary for our amazing 2 days Masai Mara private Tours with hot air balloon
Day 1: Nairobi to Masai Mara
Pickup at the hotel/accommodation
Payment of Balance at our office
Briefing of the safari
Head to departure point
Start the safari at 9 AM
Transfer to Wilsons airport for a flight to Masai Mara
Lunch at Camp
Arrive at Masai Mara at around 11 AM.
Enjoy afternoon game drive
Drive back to your accommodation
Enjoy Dinner and Overnight
Day 2: Masai Mara – Nairobi
Enjoy hot air balloon safari in Masai Mara that starts at 4 AM – 6 AM with champagne breakfast
Back to your budget accommodation for breakfast
Drive back to Nairobi
Lunch at Mai Mahiu or Narok town.
Arrive in Nairobi at 4 PM marking end of the safari
You can extend to Mombasa
Airport transfer at an extra $15.
What to Expect on Masai Mara Migration Safari Tours
We offer daily departures for our Kenya Road Flying safari
Enjoy amazing wildlife Safari in Masai Mara National Reserve
Chances to encounter the Big Five
1 night full board accommodation in budget camps
Daily delicious meals as per the itinerary
Suitable for beginners, family, students, couples, solo travelers, Seniors
You can extend the safari to the coast or Tanzania
Customize the Kenya Road Flying safari to own specifications
Summary of Attractions during Kenya safaris: Places of Interest in Maasai Mara
What you are likely to see: Wildlife – The big five, numerous plains game and different bird species
Activities: Game drives, photography, balloon safari, visit to Maasai village
Mode of transport: Flight to Masai Mara and back to Nairobi by road and game drives in 4×4 safari land cruiser
So that you may know…
Game viewing drives and day sequences on safari may vary according to the accommodation chosen
Check-in Time: 10:00
Check-out Time: 16:00
Budget Tour: This is a Budget combined Flying and Road safari.
Private tour: This is an exclusively private Kenya tour.
Can start any day: If availability permits, this tour can start on any day.
Can be customized: You can request changes to this tour.
Suitable for single travelers: Single travelers can join this group tour.
Children policy: Children from the age of 1 year are allowed to participate under the supervision of a parent or guardian.
Minimum age: No minimum age for this tour
Airport transfer available: Jomo Kenyatta International Airport (US$15 per person)
2 days Maasai Mara wildebeest migration air Kenya travel with balloon safari
Arrival
You'll be collected from the airport (or hotel).
Accommodation before the tour departs can be arranged at extra cost.
Day 1: NAIROBI – MASAI MARA
Appx: 302.4 kms: 45 Minutes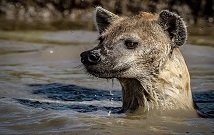 Pick from your hotel in Nairobi –and transferred to the airport – to fly to Masai Mara – one of East Africa's most famous reserves, The Mara consists of undulating hills and great rolling grasslands that sustain some of the most varied wildlife in Africa, if not the world. Arrive for lunch – Afternoon game viewing, where lion, elephant, cheetah, giraffe, buffalo, wildebeest, gazeilsone and other plains game abound, not forgetting the hundreds of species of birds. Dinner and overnight.
Day 2: MASAI MARA – NAIROBI
Appx: 302.4 kms: 45 Minutes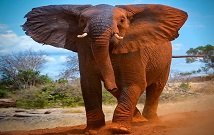 Wake up at 4 AM for your balloon safari. You'll head straight to the launching site. The hot air balloon ride takes approximately 2 hours from 6 AM to 8 AM. After champagne breakfast,head back to camp as you prepare to go back to Nairobi. Enjoy lunch at Narok or mai Mahiu. Arrive in Nairobi at 4 PM marking the end of amazing Kenya Private safaris.
HAVE A WONDERFUL SAFARI HOLIDAY – SEE YOU ON THE ROAD…….
PRICE FOR THIS TOUR IS ON THE RIGHT SIDE
KARIBU TENA!! "WELCOME AGAIN"
Accommodation
Hot Air Balloon
Local flight to Masai Mara
Meals
Transport
Window Seats
Standard Safari Vehicle
Water
Park Fees
Taxes
List of Not Included items:
Airport Transfers
International Flights
Personal Expenses
Tips
Beverages
Alcohol
Laundry
Extra Meals
Clothing
Maasai Village Visits
Budget Kenya Safari (Per person)
1 Pax = USD $1550
2 Pax = USD $1140
3 Pax = USD $1140
4 Pax = USD $1090
5 Pax = USD $1040
6 Pax = USD $990
7 Pax = USD $940
8 Pax = USD $890
9 Pax = USD $840
Mid-Luxury Kenya Safari (Per person)
1 Pax = USD $1790
2 Pax = USD $1390
3 Pax = USD $1390
4 Pax = USD $1240
5 Pax = USD $1190
6 Pax = USD $1140
7 Pax = USD $1090
8 Pax = USD $1040
9 Pax = USD $990
Luxury Kenya Safari (Per person)
1 Pax = USD $1950
2 Pax = USD $1540
3 Pax = USD $1490
4 Pax = USD $1490
5 Pax = USD $1440
6 Pax = USD $1390
7 Pax = USD $1340
8 Pax = USD $1290
9 Pax = USD $1240
Kindly Note transport for this safari is in a Tour Van. You can request for a 4×4 land-cruiser at an extra $100 per day