Masai Mara Private Camping safari in Kenya by road – Overview
Name: Kenya road safari to Masai Mara Reserve with Private camping
Safari Type: Private Kenya safari (Budget Camping)
Duration: 4 Days – 3 Nights
Start: Nairobi at 8 AM
End: Nairobi at 4 PM
Jamboree Africa welcome to our amazing 4 days Masai Mara private camping safari. This great private safari in Kenya takes you to the famous Masai Mara reserve Kenya. Accommodation for this best Kenya safari in Masai Mara is in budget tented camp. However, we are very flexible and you can upgrade the accommodation and tailor the itinerary. Our best Masai Mara private camping safari for 4 days is ideal friends, family to solo travelers and also great for clients of all ages.
Children below the age 13 years and above 3 years, pay 75% the price for adults. In addition, this best Masai mara private camping safari in Kenya is free for children below 3 years. Get your cameras ready as you visit home to the best wildlife safaris in Kenya. A safari in Masai Mara National Reserve wins the vote for the leading tourism destination in Africa.
You can also include a Hot air balloon safari in Kenya with champagne breakfast in your 4 days Masai Mara private camping safari. A Masai Mara balloon safari gives you the best view of the Mara eco system that extend to Serengeti in Tanzania. However, this Masai mara private camping safari entails that 2 travelers sharing one tent but with separate beds. The camp rooms are ensuite with bathroom, bed, linen and toiletries. Hot shower is available and also charging ports but since the camps use generators you'll be advised on the time when it's turned on.
If you'll do this amazing Masai mara private camping safari during the great migration, you might get lucky to witness the great crossing. Other months are also good for a Private Kenya safari in Masai Mara. Masai Mara reserve never disappoint. Also, If you have more extra days, you can extend this amazing 4 days Masai Mara private camping safari to the Kenya coast or other parks in either Kenya or Tanzania. We offer daily departures for all of our Masai Mara private camping safaris.
The best Masai Mara private camping safari in Kenya – Highlights
You'll enjoy private transport in spacious safari vehicle as you visit Masai Mara.
Enjoy great services from our friendly driver guides.
You'll see many wildlife such as the big 5 (lions, buffaloes, elephants, leopard, rhinoceros), zebras, wildebeest, cheetah, warthogs and many more.
You'll meet amazing Maasai tribes including the famous Maasai warriors and interact with their culture.
Enjoy clean and spacious accommodations in ether safari lodges / tented camps.
You have an option to visit Maasai villages. It's an optional package charged at $15 per person.
Customize the itinerary to suit your needs
Spend 4 days and 3 nights at the famous Masai Mara game reserve
Enjoy a fantastic Hot air balloon flight experience at $420 per person (Optional )
Option to visit to Lake Naivasha for a boat ride.
Witness the great wildebeest migration starting from the months of July to November.
Masai Mara Reserve is by far the top game viewing destinations in Africa. With our 4 days private budget safari in Masai Mara, you have enough time to cover most areas of the reserve.
This amazing wildlife safari in Kenya start from Nairobi at 8 AM. You'll enjoy a brief stopover at Rift valley view point and also at Narok for lunch.
You'll arrive in Masai Mara at around 4 PM. Enjoy a 2 hour evening game drive in search of the wildlife.
The Masai Mara National Reserve is especially famous for its big cat population. Also not forgetting the Great Wildebeest Migration.
Masai Mara reserve amazing because of ease to spot the wildlife. Wildlife in Masai Mara is very concentrated therefore you don't have to cover long distances.
A summary Itinerary for 4 Days Masai Mara private camping Safari in Kenya
Day 1: Nairobi to Masai Mara
Pickup at the hotel/accommodation
Payment of Balance at our office
Briefing of the safari
Head to departure point
Start the safari at 8 AM
Brief Stopover at Rift-valley View-point
Lunch at Narok
Arrive at Masai Mara reserve at around 4 PM.
Enjoy 2 hours evening game drive
Drive back to your accommodation
Enjoy Dinner and Overnight
Day 2 and Day 3: Full day Masai Mara
Option for Masai Mara balloon safari that starts at 4 AM – 6 AM with champagne breakfast
Breakfast from 7 – 8 AM
Start game drive at 8 AM with packed lunch
Extensive game drive for 8 hours
Enjoy picnic lunch inside the bush
Game drives end at 4 PM
Option to Visit Masai villages at an extra $15 per person
Dinner and Overnight in your accommodation
Day 4: Masai Mara to Nairobi
Start a Pre-breakfast game drive from 6 AM – 8 AM
Back to your accommodation for breakfast
Drive back to Nairobi
Lunch at Mai Mahiu or Narok town.
Arrive in Nairobi at 4 PM marking end of the safari
You can extend to Mombasa
Airport transfer at an extra $15.
This amazing Masai Mara safari in Kenya can also include a visit to Lake Naivasha and enjoy a 1 hour boat safari. The Boat safari will offer a beautiful birding experience.
So that you may know…
Time you'll spend from Nairobi to Masai Mara and back can vary due to traffic and road condition.
You can fly to Masai Mara taking 45 minutes so that you minimize on driving time usually 8 hours (extra price)
We offer daily departures for all of our private Kenya trips
This amazing Kenya safari can also include a hot air balloon safari in Masai Mara at an extra $420 per person.
Masai Mara Private Tours
Masai Mara reserve in Kenya is considered the finest wildlife reserve in the country. Everything about this huge famous reserve is magnificent, from its plenty of African wildlife to the endless grassland and mild climate making it easy to watch outstanding creatures in the wild. Enjoy our private Masai Mara tour and spot the "Big Five" and many more amazing wildlife with a knowledgeable and friendly local guide.
Witness the eternal cycle of life and death in Masai Mara reserve. Watch the amazing display of relationship between predator and prey here in Masai Mara Kenya.
The most special months in Masai Mara is during the months of July, August and September. This is the only time of year when the great wildebeest migration happens. Words can't describe the feeling of watching this natural marvel of millions wildebeests gradually colonizing the Mara's fertile grazing ground.
Your Kenyan guide is excited to show you the amazing Masai Mara, along with other amazing parks in Kenya and Tanzania such as the Ngorongoro Crater, Serengeti park, Lake Nakuru national park, Samburu Game Reserve and Amboseli National Park – on your best private Masai Mara tour.
10 Reasons why you should choose a Private Kenya safari?
Private safaris are very comfortable.
You can tailor-make your safari and choose the best parks to visit.
Easily adjust your itinerary and also arrange how you want to do your game drives.
You can choose any accommodation in the park. Unlike a group safari in Kenya where we suggest accommodations one can choose from.
Enjoy more game time
Personalized tours with special guides for non-English speaking clients e.g; Spanish, German, Portuguese, Chinese, Japanese, French.
Private tours are good for people that require special attention.
For Masai Mara private camping safaris, you can only share a room with family and friends if comfortable with it, unlike group safaris where you can share with strangers.
Our best Masai Mara private camping safaris in Kenya are flawless and with no major setbacks. However, a group safari comprises of many clients from different backgrounds, religions and cultures which can at times prove to be a challenge.
Masai Mara private camping safari is ideal for shy clients because they will most likely feel much more comfortable and will enjoy more without many people.
Check-in Time: 08:00
Check-out Time: 16:00
Budget camping: This is a budget camping tour.
Private tour: This is strictly a private safari
Can start any day: If availability permits, this tour can start on any day.
Can be customized: You can request changes to this tour.
Suitable for single travelers: Single travelers can join this group tour.
Children policy: Children from the age of 1 year are allowed to participate under the supervision of a parent or guardian.
Minimum age: No minimum age for this tour
Airport transfer available: Jomo Kenyatta International Airport (US$15 per person)
Masai Mara Safari: 4 days private Masai mara safari (camping)
Arrival
You'll be collected from the airport (or hotel).
We can arrange accommodation in Nairobi or Mombasa at an extra cost.
Day 1: NAIROBI – MASAAI MARA
APPX: 302.4 KMS: 6 HRS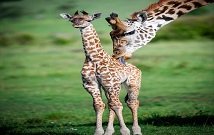 You'll pay the balance.
Get a briefing of the safari.
Depart Nairobi in the morning at 8.00 am.
A brief stopover at view point to see the Great Riftvalley.
Descend the escarpment.
Stopover at Narok for lunch.
Proceed to Masai Mara arriving at 4 PM.
Enjoy 2 hours game drive in Masaai Mara reserve famous for its black manned lions and yearly migration of wildebeests.
Dinner and overnight at camp.
Meal plan: Lunch, Dinner.
Day 2 and Day 3: MASAI MARA GAME RESERVE FULL DAY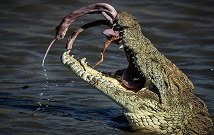 ***OPTIONAL: You can decide to enjoy an early morning Hot air balloon safari with champagne breakfast at $420 per Person. A balloon safari gives you an awesome experience. Read More****
Today shall be a game viewing extravaganza!
The Masai Mara as is famous for its exciting wildlife eco-system in the Natural world.
Masai Mara reserve has the highest and most diverse concentration of wild animals.
Masai Mara welcome you with the beautiful charm of its tree studded savannah plains, its diversity of wild game species and the modest climate makes it a one stop shop for game viewing tours.
Traverse the reserve on a full 8 hours nonstop game viewing.
You'll encounter the big five and more of the lesser game.
Also enjoy a picnic lunch by the Mara river as we watch crocodiles and hippos. If it's during the great migration (July –October), enjoy a breath-taking crossing.
Game safari ends at 4 PM.
Option to visit Maasai villages at an extra $10 per person
Meal plan: Breakfast, Lunch, Dinner.
Day 4: MASAI MARA – NAIROBI
APPX: 302.4 KMS: 6 HRS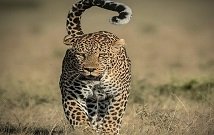 Wake up at 6 AM
Enjoy an pre-breakfast game drives at the Masai Mara.
Back to the camp for breakfast.
Depart for Nairobi with a lunch stop on the way
Arrive Nairobi in the late afternoon (appr.1630HRS)
Meal plan. Breakfast, lunch.
HAVE A WONDERFUL SAFARI HOLIDAY – SEE YOU ON THE ROAD…….
PRICE FOR THIS TOUR IS ON THE RIGHT SIDE
KARIBU TENA!! "WELCOME AGAIN"
Accommodation
Meals
Transport
Window Seats
English Speaking Guide
Standard Safari Vehicle
Water
Park Fees
Taxes
List of Not Included items:
Airport Transfers
International Flights
Personal Expenses
Tips
Alcohol & Beverages
Laundry
Extra Meals
Clothing
Maasai Village Visits
Budget Kenya Safari (Per person)
1 Pax = USD $1360
2 Pax = USD $950
3 Pax = USD $740
4 Pax = USD $650
5 Pax = USD $595
6 Pax = USD $560
7 Pax = USD $530
8 Pax = USD $480
9 Pax = USD $450
Mid-Luxury Kenya Safari (Per person)
1 Pax = USD $2100
2 Pax = USD $1480
3 Pax = USD $1340
4 Pax = USD $1270
5 Pax = USD $1220
6 Pax = USD $1160
7 Pax = USD $1130
8 Pax = USD $1100
9 Pax = USD $1050
Luxury Kenya Safari (Per person)
1 Pax = USD $2560
2 Pax = USD $1820
3 Pax = USD $1720
4 Pax = USD $1650
5 Pax = USD $1600
6 Pax = USD $1550
7 Pax = USD $1510
8 Pax = USD $1480
9 Pax = USD $1480
Kindly Note transport for this safari is in a Tour Van. You can request for a 4×4 land-cruiser at an extra $100 per day