Check-in Time: 08:00
Check-out Time: 16:00
Budget camping: This is a budget camping tour.
Private tour: This is strictly a private safari
Can start any day: If availability permits, this tour can start on any day.
Can be customized: You can request changes to this tour.
Suitable for single travelers: Single travelers can join this group tour.
Children policy: Children from the age of 1 year are allowed to participate under the supervision of a parent or guardian.
Minimum age: No minimum age for this tour
Airport transfer available: Jomo Kenyatta International Airport (US$15 per person)
Kenya Travel: 5 day Masai Mara Lake nakuru Kenya Tour
Arrival
You'll be collected from the airport (or hotel).
Accommodation before the tour departs can be arranged at extra cost.
Day 1: NAIROBI – LAKE NAKURU NATIONAL PARK
Appx: 155.3 kms: 2 hrs 45 Minutes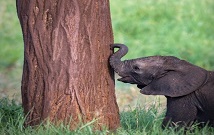 This Masai Mara & Lake Nakuru Budget Safari leaves from Nairobi in the morning, travelling north via the Great Rift Valley. We pass through beautiful scenery in the Rift Valley, as we make our way to Lake Nakuru National Park.
After lunch we embark on an afternoon game viewing drive in Lake Nakuru Park, in search of its diverse wildlife and birds.
This Great Rift Valley lake attracts over 400 different bird species, including many water birds. This birding haven hosts species such as the great white pelican, African spoonbill, yellow-billed stork, lesser and greater flamingo, and long-crested eagle.
The Lake Nakuru National Park is known as an important wildlife sanctuary for some of Africa's endangered species, especially black and white rhinos, and Rothschild's giraffes. The game reserve is home to lions, waterbuck, buffalo and baboons, which we keep an eye out for on our game drive.
We have dinner and overnight at a comfortable lodge near Lake Nakuru.
Day 2: LAKE NAKURU – MASAI MARA GAME RESERVE
Appx: 312.7 kms: 6 hrs 30 minutes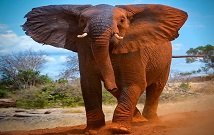 Day two of the Lake Nakuru & Masai Mara Safari starts with breakfast at our overnight accommodation near the lake. Then it's back on the road, as we make our way to our next game viewing destination in Kenya, the world-famous Masai Mara Game Reserve.
We travel via the floor of the scenic Great Rift Valley, arriving at the safari camp near Masai Mara in time for lunch. Then we venture into the Masai Mara Reserve on a thrilling afternoon to evening game drive.
After our game drive, we return to the luxury tented camp bordering on Masai Mara Game Reserve for dinner and our next overnight stay.
Day 3 & DAY 4: FULL DAY MASAI MARA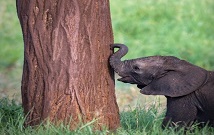 The next two days are set aside for game viewing in Kenya's finest wildlife park, the Masai Mara National Reserve.
Our morning and afternoon game drives take us in search of Africa's Big Five and the plethora of other wildlife inhabiting this vast Kenyan game reserve. On clear days, the Mara offers fantastic orange-tinged sunsets that make for spectacular photos.
The Mara Reserve covers 1510km² of incredible wide-open landscapes and fertile riverine woodlands, following the looping meanders of the Mara and Talek rivers in southwest Kenya. One glimpse is enough to explain its appeal; it is typical open savannah, with a mass of amazing wildlife.
Wherever you go in the vast Masai Mara Park you will see a frequent amount of wildlife such as Masai giraffe, baboons, warthogs, bat eared foxes, grey jackals, spotted hyena, topis, impala, hartebeests, wildebeest. Elephants, buffalos, zebras and hippos are also found in great numbers. It is also common to see lions either basking after a heavy meal, or surveying the plains for their next meal. Cheetahs and leopards are harder to spot, but reasonably common.
The ultimate action here is without a doubt the annual wildebeest exodus, the Great Migration, in July and August when millions of these grazers move north from the Serengeti in search of lusher grass before turning south again in October.
Hot-air balloon trips are an entirely outstanding way of seeing the savannah plains teeming with wildlife. These Masai Mara balloon trips can be arranged at extra cost.
We overnight at the same tented safari camp in a natural setting near Masai Mara on both nights.
Day 5: MASAI MARA GAME RESERVE – NAIROBI
Appx: 302.4 kms: 6 hrs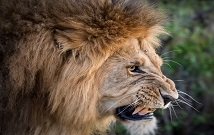 We head off into the bush on an early morning game drive in Masai Mara Reserve, before enjoying breakfast back at camp.
Then we return to bustling Nairobi, the capital of Kenya, arriving in the afternoon. This Budget Masai Mara & Lake Nakuru Safari ends upon arrival in Nairobi.
HAVE A WONDERFUL SAFARI HOLIDAY – SEE YOU ON THE ROAD…….
PRICE FOR THIS TOUR IS ON THE RIGHT SIDE
KARIBU TENA!! "WELCOME AGAIN"
Budget Kenya Safari (Per person)
1 Pax = USD $1900
2 Pax = USD $1270
3 Pax = USD $1270
4 Pax = USD $1250
5 Pax = USD $1250
6 Pax = USD $1230
7 Pax = USD $1230
8 Pax = USD $1210
9 Pax = USD $1210
Mid-Luxury Kenya Safari (Per person)
1 Pax = USD $2100
2 Pax = USD $1470
3 Pax = USD $1470
4 Pax = USD $1450
5 Pax = USD $1450
6 Pax = USD $1430
7 Pax = USD $1430
8 Pax = USD $1410
9 Pax = USD $1410
Luxury Kenya Safari (Per person)
1 Pax = USD $2300
2 Pax = USD $1670
3 Pax = USD $1670
4 Pax = USD $1650
5 Pax = USD $1650
6 Pax = USD $1630
7 Pax = USD $1630
8 Pax = USD $1610
9 Pax = USD $1610
Kindly Note transport for this safari is in a Tour Van. You can request for a 4×4 land-cruiser at an extra $100 per day