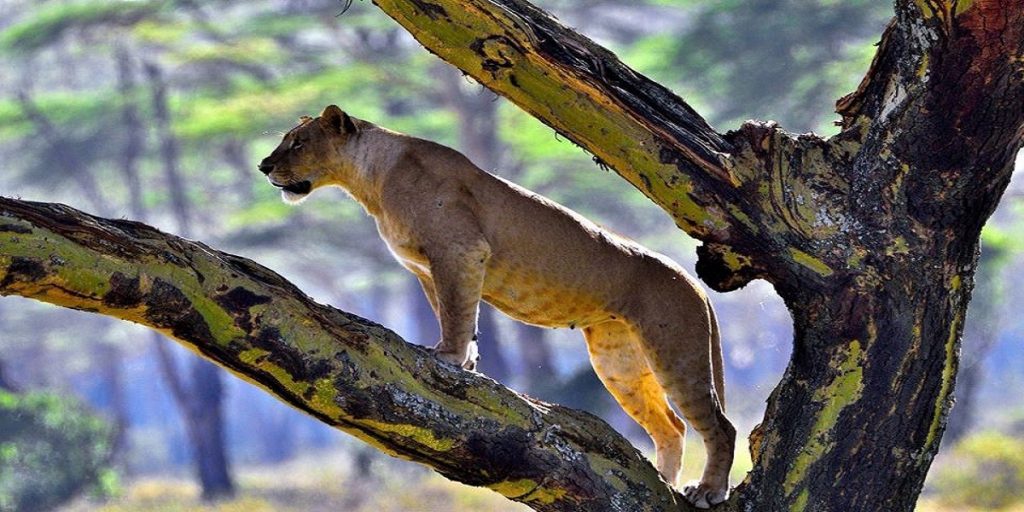 12 Reasons you should travel With Us
1. Why travel with us? Because It's All About You
Why travel with us? Jamboree Africa Tours and Safaris (JATS) love nothing more than inspiring your sense of adventure and sharing the natural and cultural wonders of East Africa, our home, with you. Whether you are travelling with your family, in a small group or on your own, our custom safaris are individually designed just for you. Our team of safari specialists based in Nairobi draws upon extensive experience and shared passion to provide you with the most outstanding safari experience possible.
2. Custom Itineraries Tailored to Your Interests
Coupled with our in-depth knowledge of East Africa and our core belief that travel should revolve around wondrous experiences you'll remember for a lifetime, we work together closely with you to create a custom safari designed especially for your wishes and needs. It does take a bit more time to custom-craft an itinerary, but when an African safari is a once-in-a-lifetime high point for most people, it's well worth it.
3. East Africa's Wildlife Specialists
It's not enough to book just any safari to East Africa and expect outstanding wildlife viewing. With our expertise, you are assured of access to locations where wildlife is front and center, rather than crowds of tourists. Our focus on private wildlife conservancies, plus exclusive camps and lodges in remote corners of East Africa's premier national parks where wildlife sightings are best, assures you of thrilling animal encounters surrounded by wild nature.
4. Travel with us to get Unique Experiences You Won't Get Anywhere Else
In addition to classic game drives, there are endlessly distinctive ways to experience all that East Africa has to offer. And we at Natural Habitat Safaris take joy in comprising a varied set of adventures to move and delight you. From walking safaris amongst wildlife to camel treks through the rugged Northern Frontier, from the colour of a local market visit to an exhilarating helicopter safari over the savannah, we offer you multiple opportunities to step out of the vehicle as you witness the diversity of East Africa.
5. Superlative Guides Offer Personalized Service
We guarantee outstanding guides, top-quality vehicles and exceptional service on every safari, from the moment you step off the plane until you depart. A highly qualified guide is the key to making a good safari truly outstanding. Whether it's tracking stealthy predators, identifying unusual birds or introducing you to local community members, superb guides make all the difference. We offer you the choice of using camp-based driver-guides at each location or an NHS private guide who provides exclusive services to your group throughout the duration of your safari, sharing firsthand knowledge of the African bush and local cultures in an intimate and personalized manner.
6. Bush Elegance At Its Best
One of Africa's most classic safari experiences is a stay at a remote eco friendly camp. Jamboree Africa Tours and Safaris makes sure you enjoy the wilderness to the fullest. We offer safaris is eco friendly camps where you can listen to the roar of lions in the distance, then waking in view of thousands of wildebeest on the move during the migration.
7. Distinctive Accommodations
While most people go on safari to experience East Africa's legendary wildlife and rich cultural traditions, we believe our unique accommodations are a highlight in their own right. We are proud to feature a carefully curated collection of East Africa's finest safari camps and lodges. Because we have personally reviewed and vetted every property, you can be assured of the utmost quality in amenities, atmosphere and service. You'll find classic bush camps steeped in vintage ambience as well as intimate luxury lodges. What you won't find are large, standardised operations that cater to crowds. When you travel with us, your accommodations will be as memorable as the rest of your holiday.
8. Multi-Generational Safaris
In our mobile age when families are often fragmented by distance and distracted by devices, there is nothing like a safari holiday to bring generations closer. To witness the wonders of East Africa across generations, especially through the eyes of a child, is a rare gift. Drawing on our years of experience designing custom safaris to appeal to varied ages and abilities, we work closely with you to create an itinerary that's filled with discovery and adventure, including special activities designed to engage children. Your small group will explore together in remote, wild settings where it's just you, the wildlife and Africa's epic scenery. You'll also visit communities to meet and interact with the local people, making amazing memories.
9. Committed to Making a Difference
Planning a safari is always an exciting and rewarding experience, but when you arrange yours with us, there is an added dimension: a commitment to supporting wildlife conservation and local communities in whose hands the future of African nature exists. Our philosophy about environmentally responsible travel is simple: we must work with and benefit local communities. We believe that travel has the power to protect wildlife, support people and preserve cultural heritage – principles we view not only as our goal, but our responsibility. As a partner enterprise with Natural Habitat Adventures, a global leader in sustainable travel and ecotourism, we are firmly committed to achieving this goal, manifesting these core principles throughout our office and field operations.
10. Specialty Safaris
Whatever your interest or focus, we can likely arrange a safari around it! Photo safaris led by outstanding professional photographer-guides. Walking safaris supported by camels, or wilderness journeys on horseback or mountain bikes. Safaris for birders. Adrenaline adventures like multi-night whitewater rafting trips with fly camping in the bush. Hot air balloon safaris, or flight-seeing via helicopter, biplane or fixed-wing aircraft. We're in the business of making your very own dreams a reality.
11. Service is Our Hallmark: We Are here for You and for long-term
Because we own and operate our own safari operation in East Africa, we have ground support available every step of the way. From the moment you arrive, at each segment of your journey, and through till your departure, our staff are at the ready to assist and accommodate your every need or concern. At Jamboree Africa Tours and Safaris, personal service is our hallmark.
12. Eco friendly Travel Partner
Jamboree Africa Tours and Safaris is committed to offering environmentally friendly travel. All of our years in the travel industry, we have always offered exceptional quality Tours and Safaris in Africa .