Kenya flying camping safari: 2 days private air Kenya safari holidays
Name: Private Kenya flying camping safari – migration Kenya safari holidays
Safari Type: Flying Camping safaris in Kenya (Private)
Duration: 2 Days
Start: Nairobi at 10 AM
End: Nairobi at 11 AM
Enjoy an amazing short private safari to Masai Mara with Jamboree Africa. Fly to Masai Mara and spend one night in camp as you enjoy the magnificent wildlife of Masai Mara reserve. Our Kenya flying camping safari for 2 days is a budget safari where you'll take a flight to Masai Mara to save time but stay in budget camp.
You'll explore the famous Masai Mara reserve with our custom made private Kenya safari vehicles. However, if you want to upgrade your accommodation to either Mid-range or luxury lodges, feel free to contact us.
Our amazing Masai Mara flying safari for 2 days includes return flights to Nairobi, accommodation in budget camps, meals,game viewing drives, park entry fees and hotel or airport transfers.
This Kenya safari is ideal for visitors who have limited time and would like to have a taste of the great Masai Mara. You can also add a Hot air balloon safari to make your dream Kenya safari memorable.
Kenya safari highlights
Visit the great Masai Mara game reserve
Enjoy amazing views of the great Rift valley
Stay in budget tented camps. The rooms are en-suite with bathroom, bed, linen and toiletries
Enjoy amazing wildlife at the Masai Mara on game viewing drives
Private spacious safari vehicle
You can include Hot air balloon safari experience
What to Do and See on Kenya flying camping safari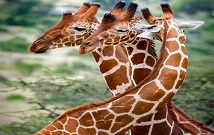 The Maasai Mara Game Reserve is an extension of the Serengeti National Reserve in Tanzania. It is not the largest park in Kenya, but probably the most famous. The entire area of the park is nestled within the enormous Great Rift Valley that extends from the Mediterranean Sea to South Africa. The terrain is primarily open grassland with clusters of acacia tree. Wildlife tends to be most concentrated in the western border in the Oloololo escarpment because the swampy ground means that access to water is always good and human disruption is usually minimal.
Summary itinerary for our amazing 3 days Masai Mara flying safari
Day 1: Nairobi to Masai Mara
Pickup at the hotel/accommodation
Payment of Balance at our office
Briefing of the safari
Head to departure point
Start the safari at 9 AM
Transfer to Wilsons airport for a flight to Masai Mara
Lunch at Camp
Arrive at Masai Mara at around 11 AM.
Enjoy afternoon game drive
Drive back to your accommodation
Enjoy Dinner and Overnight
Day 2: Masai Mara – Nairobi
Start a Pre-breakfast game drive from 6 AM – 8 AM
Back to your accommodation for breakfast
Drive to airstrip
Depart to Nairobi arriving at 11 AM local time
Transfer to airport or Hotel
This marks the end an exciting Kenya safari
You can extend to Mombasa
What to Expect
Daily Departures (Guaranteed-Daily game drives)
A chance to witness the great migration in Masai Mara National Reserve
Chances to encounter the Big Five and numerous wildlife
1 night full board accommodation in tented camp
Daily delicious meals as per the itinerary
This private Kenya safari is ideal for family,students, couples, solo travelers, beginners, Seniors
You can easily extend this Kenya safari to the beach or to include Tanzania safaris
Tailor the safari to to own specifications
6 Reasons You should choose our short private Kenya flying camping safari?
It saves you time
You'll not feel tired to to long drives
It's very affordable
We offer daily departures
You'll have enough time to do many activities like balloon safari or visiting Maasai villages
No worries of traffic jams
So that you may know…
Game viewing drives and day sequences on safari may vary according to the accommodation chosen
Check-in Time: 10:00
Check-out Time: 11:00
Budget Tour: This is a Budget Fly-in tour.
Private tour: This is an exclusively private Kenya tour.
Can start any day: If availability permits, this tour can start on any day.
Can be customized: You can request changes to this tour.
Suitable for single travelers: Single travelers can join this group tour.
Children policy: Children from the age of 1 year are allowed to participate under the supervision of a parent or guardian.
Minimum age: No minimum age for this tour
Airport transfer available: Jomo Kenyatta International Airport (US$15 per person)
2 days Private wildebeest migration air Kenya wildlife safari – camping
Arrival
You'll be collected from the airport (or hotel).
Accommodation before the tour departs can be arranged at extra cost.
Day 1: NAIROBI – MASAI MARA
Appx: 302.4 kms: 45 minutes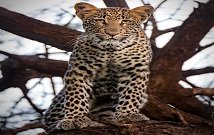 Meet and greet at your residence within Nairobi or at Jomo Kenyatta International Airport by Company Representatives in the morning at 8.00am. Thereafter transfer to Wilson Airport to check in for the 10.00am flight to the Mara. Arrive after 1 hour flight and be met by the camp management for game drives which will take you till you break for lunch at the camp. After lunch, proceed with game drives till evening. Your camp is set on the banks of the Mara River with a spectacular location and views. Dinner and overnight.
Day 2: MASAI MARA – NAIROBI
Appx: 302.4 kms: 45 minutes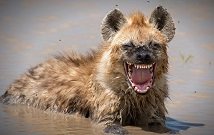 Spend the day exploring the park in the company of your expert guide in the endless savannah which keeps changing with golden tanned rolling plains. The riverine forests and shady acacia trees offer the perfect cover for the predators which hunt for the herbivores such as zebra, slender gazelle and antelope which graze the plentiful grasslands. Explore the park further in the pristine Mara Conservancy, which is one of the most densely populated natural wildlife areas in the world. Other activities available at an extra cost include the hot air balloon safari, a visit to a cultural village, guided nature walks, and community visits to the local school / market and church. Break for lunch at your camp then be transferred to the Airstrip to board the 4pm flight back to Nairobi. Upon arrival at Nairobi you will be met by our representative who will welcome you back and transfer you to your next preferred destination within the city.
HAVE A WONDERFUL SAFARI HOLIDAY – SEE YOU ON THE ROAD…….
PRICE FOR THIS TOUR IS ON THE RIGHT SIDE
KARIBU TENA!! "WELCOME AGAIN"
Accommodation
Local flight to Masai Mara
Meals
Transport
Window Seats
English Speaking Guide
Standard Safari Vehicle
Water
Park Fees
Taxes
List of Not Included items:
Airport Transfers
International Flights
Personal Expenses
Tips
Beverages
Alcohol
Laundry
Extra Meals
Clothing
Maasai Village Visits
Budget Kenya Safari (Per person)
1 Pax = USD $1300
2 Pax = USD $900
3 Pax = USD $900
4 Pax = USD $900
5 Pax = USD $850
6 Pax = USD $850
7 Pax = USD $800
8 Pax = USD $800
9 Pax = USD $800
Mid-Luxury Kenya Safari (Per person)
1 Pax = USD $1500
2 Pax = USD $1100
3 Pax = USD $1100
4 Pax = USD $1100
5 Pax = USD $1050
6 Pax = USD $1050
7 Pax = USD $1000
8 Pax = USD $1000
9 Pax = USD $1000
Luxury Kenya Safari (Per person)
1 Pax = USD $1600
2 Pax = USD $1200
3 Pax = USD $1200
4 Pax = USD $1200
5 Pax = USD $1150
6 Pax = USD $1150
7 Pax = USD $1100
8 Pax = USD $1100
9 Pax = USD $1100
Kindly Note transport for this safari is in a Tour Van. You can request for a 4×4 land-cruiser at an extra $100 per day