Kenya Luxury flying safari: 3 days air Kenya private safaris with hot air balloon ride Overview:
Name: Kenya Luxury flying safari: Fly in Kenya Private safaris with hot air balloon ride
Safari Type: Flying Luxury safaris in Kenya (Private)
Duration: 3 Days
Start: Nairobi at 7 AM
End: Nairobi at 4 PM
Enjoy our exciting private luxury flying Masai Mara safari for 3 days that also includes amazing Hot air balloon rides in Kenya Masai Mara. You'll stay in the best luxury Kenya Masai Mara lodges for 2 nights as you explore this magnificent game reserve.
Fly into Masai Mara on a 3 day Kenya luxury flying safari tour package with Jamboree Africa. You will enjoy wildlife safaris in Masai Mara in our spacious 4×4 safari jeeps.
Our amazing Masai Mara flight package includes return flight to Nairobi, luxury accommodation, park entry fees, meals, game viewing drives and hotel or airport transfers.
Highlights of Safari
Visit the amazing Masai Mara game reserve
Enjoy great views of the varied landscapes of Kenya that include the magnificent Great Rift Valley
Stay in sumptuous Luxury lodges in Masai Mara
Enjoy amazing Wildlife extravaganza at the Masai Mara during game drives
Enjoy game drives in a 4 wheel drive
Visit the Maasai Mara villages and interact with the Maasais learn the culture and dances
What to Do and See on Kenya Private safaris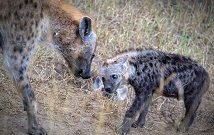 This is an exciting 3 days Kenya Luxury flying safari takes you to explore the famous Masai Mara game reserve. The safari also include an exciting Hot air balloon safari in Kenya Masai Mara with champagne breakfast. In Masai Mara game reserve, you'll spot the big five, witness the great migration of millions of wildebeest and hundreds of bird species.
There is also many other plains game such as giraffe, warthog, impala, and others. This Kenya Luxury flying safari starts in Nairobi (Wilson Airport) and ends in Nairobi. You'll fly over the Great Rift Valley which gives you a scenic view. Within the Masai Mara game reserve, you will enjoy game drives with lovely professional guide. Spend 2 nights in a 5 star luxury accommodation with private en-suite rooms. Crown this amazing Kenya Luxury flying safari with hot air balloon rides in Masai Mara that ends with champagne breakfast.
Summary itinerary for our amazing 3 days flying safari in Kenya
Day 1: Nairobi to Masai Mara
Pickup at the hotel/accommodation
Payment of Balance at our office
Briefing of the safari
Head to departure point
Start the safari at 9 AM
Transfer to Wilsons airport for a flight to Masai Mara
Lunch at Lodge
Arrive at Masai Mara at around 11 AM.
Enjoy afternoon game drive
Drive back to your accommodation
Enjoy Dinner and Overnight
Day 2: Full day Masai Mara
Enjoy hot air balloon safari in Masai Mara that starts at 4 AM – 6 AM with champagne breakfast
Breakfast from 7 – 8 AM
Start game drive at 8 AM with packed lunch
Extensive game drive for 8 hours
Enjoy picnic lunch inside the bush
Game drives end at 4 PM
Option to Visit Masai villages at an extra $15 per person
Dinner and Overnight in your accommodation
Day 3: Masai Mara – Nairobi
Start a Pre-breakfast game drive from 6 AM – 8 AM
Back to your accommodation for breakfast
Drive to airstrip
Depart to Nairobi arriving at 11 AM local time
Transfer to airport or Hotel
This marks the end an exciting Kenya safari
You can extend to Mombasa
What to Expect
We offer daily departures for all of our Kenya private safaris
Chances to encounter the Big Five
Witness the great migration during the migration season
2 night full board luxury accommodation
Daily delicious meals as per the itinerary
This flying Masai Mara safari is ideal for family, couples, solo travelers,students, beginners, Seniors
You can extend this private flying safari in Kenya to the beach or Tanzania
Easily customize the safari to suit what you really like
So that you may know…
Game drives and day sequences during the safari can vary due to choice of accommodation
Check-in Time: 10:00
Check-out Time: 11:00
Luxury Tour: This is a Luxury Fly-in tour.
Private tour: This is an exclusively private Kenya tour.
Can start any day: If availability permits, this tour can start on any day.
Can be customized: You can request changes to this tour.
Suitable for single travelers: Single travelers can join this group tour.
Children policy: Children from the age of 1 year are allowed to participate under the supervision of a parent or guardian.
Minimum age: No minimum age for this tour
Airport transfer available: Jomo Kenyatta International Airport (US$15 per person)
Luxury flyin safari: 3 days private wildebeest migration air kenya safaris with hot air balloon ride
Arrival
You'll be collected from the airport (or hotel).
Accommodation before the tour departs can be arranged at extra cost.
Day 1: NAIROBI – MASAI MARA
Appx: 302.4 kms: 45 minutes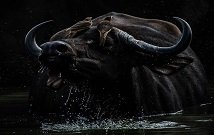 Early in the morning at 8.30am you will be met at your residence within Nairobi by the driver/guide and Tour Manager who will welcome you and brief you on your safari before transferring you to Wilson Airport for departure to Maasai Mara, in the 10.00hrs flight. You will arrive in the Mara after an hour and be met at the airstrip by the driver, who will transfer you to your tented camp for check in. After check in, carry packed picnic lunch and depart for a game drive till evening.
The Maasai Mara National Reserve, now the New 7th wonder of the world and 4th most preferred tourist destination is a home to wildlife in such abundance and variety that it is difficult to imagine. The most spectacular event of the natural world takes place here; The annual migration of millions of wildebeest and zebra from the Serengeti (Tanzania) in search of water and pasture while being followed on their heels by the predators of the savanna; lion, cheetah, wild dog, jackal, hyena and vulture. It hosts over 450 species of animals which include lions, rhinos, hippos, crocodiles, giraffe, wildebeests, zebras, buffalo, warthogs, hyenas, jackals, wild dogs, buffalo, leopard, many kinds of antelopes and elephants.
Dinner and overnight.
Day 2: MASAI MARA FULL DAY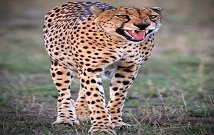 After breakfast, you will check out of your tented camp with packed picnic lunch and spend the rest of the day game viewing till evening when you will be transferred back to your tented camp for dinner and overnight stay.
The Maasai Mara National Reserve is Kenya's finest wildlife reserve. Everything about this reserve is outstanding. Maasai Mara is one of the best plains' game reserve where you can actually encounter a live Discovery Channel, a haven for viewing a congregation of all sorts of animals in a five-mile radius: A pride of lions can be spotted ready to make a run for a gazelle, a cheetah and its cub taking a nap on a rock, a pair of ostriches walking the open stretches of the savannah or a gazelle giving birth. Herds of elephants wallowing at a water pool or a herd of buffaloes feeding, crocodiles down hunting the migrating wildebeest or the migrating gazelles. Other live feeding expeditions may include a herd of hyenas fighting for a hunted meal, the vulture tearing the carcasses and the giraffes galloping as they feed on top leaves of acacia trees.
Dinner and overnight.
Day 3: MASAI MARA – NAIROBI
Appx: 302.4 kms: 45 minutes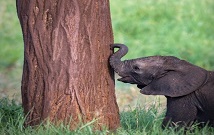 Wake up at 4 AM for your balloon safari. You'll head straight to the launching site. The hot air balloon ride takes approximately 2 hours from 6 AM to 8 AM. After champagne breakfast, game drive enroute to the airstrip – with packed lunches on the way. After lunch, fly to Nairobi. You will be met and transferred to your hotel.
HAVE A WONDERFUL SAFARI HOLIDAY – SEE YOU ON THE ROAD…….
PRICE FOR THIS TOUR IS ON THE RIGHT SIDE
KARIBU TENA!! "WELCOME AGAIN"
Accommodation
Hot Air Balloon
Local flight to Masai Mara
Meals
Transport
Window Seats
Standard Safari Vehicle
Water
Park Fees
Taxes
List of Not Included items:
Airport Transfers
International Flights
Personal Expenses
Tips
Beverages
Alcohol
Laundry
Extra Meals
Clothing
Maasai Village Visits
Luxury Fly-in Kenya Safari (Per person – Low Season)
1 Pax = USD $2980
2 Pax = USD $2400
3 Pax = USD $2400
4 Pax = USD $2400
5 Pax = USD $2350
6 Pax = USD $2350
7 Pax = USD $2300
8 Pax = USD $2300
9 Pax = USD $2250
Luxury Fly-in Kenya Safari (Per person – Mid Season)
1 Pax = USD $3080
2 Pax = USD $2500
3 Pax = USD $2500
4 Pax = USD $2500
5 Pax = USD $2450
6 Pax = USD $2450
7 Pax = USD $2400
8 Pax = USD $2400
9 Pax = USD $2350
Luxury Fly-in Kenya Safari (Per person – High Season)
1 Pax = USD $3150
2 Pax = USD $2650
3 Pax = USD $2650
4 Pax = USD $2550
5 Pax = USD $2550
6 Pax = USD $2500
7 Pax = USD $2500
8 Pax = USD $2500
9 Pax = USD $2450