Kenya Group Safaris: 6 Days Amboseli–Naivasha -Hells gate –Masai Mara Overview:
Name: Kenya group safaris: Masai Mara, Naivasha, Hells gate, Amboseli Camping Kenya Safari Tour
Safari Type: Budget camping Kenya Safari
Duration: 6 Days
Start: Nairobi at 7 AM
End: Nairobi at 4 PM
Jamboree Africa Tours and Safaris looks forward to giving amazing Kenya group safaris with best prices guarantee. Our amazing 6 day Kenya group safaris takes you to 3 great national parks and reserves in Kenya. We offer daily departures for all of our Kenya safaris. Our amazing 6 days Kenya camping safari visits Masai Mara, Lake Naivasha, Hell's gate and Amboseli parks.
This Kenya safari tour involves many activities such as; wildlife viewing game drives, boat ride in Lake Naivasha, bike cycling in Hell's gate National Park, Cultural visits in Masai Mara, Bird watching trekking inside Hell's gate gorge and also spice it with a hot air balloon safari in Masai Mara.
Our 6 days Kenya safari is ideal for children, families, solo travelers, couples, friends and even students. Accommodation for this safari is in tents. One tent is shared by 2 travelers with separate beds. The rooms are ensuite with bed, linen, toiletries and washrooms.
6 Days Kenya safari Tour Highlights
Spend 2 nights at the amazing Amboseli National park. The park is home to big tusks – large elephant families
Enjoy amazing sights of Mount Kilimanjaro's Peak – highest mountain in Africa
Spend one night at Lake Naivasha
You can enjoy an optional Boat ride in Lake Naivasha perfect for bird watching
Enjoy a bike ride and trekking safari at the Hells Gate National Park
Viewing of the Great rift valley escarpment
Stay in unique accommodations in Kenya safari camps. You can easily upgrade to lodges.
Spend 2 nights in the famous Masai Mara game reserve
Enjoy amazing game and scenery viewing with the Masai tribes
Option to visit the Maasai villages visit at Masai Mara and learn the culture of the Maasais
You can add an optional amazing Hot air balloon flight experience at $420 per person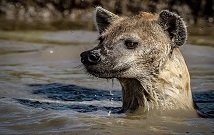 Explore the amazing Amboseli National Park and view Mount Kilimanjaro which is the highest free standing mountain in the world. Descend the great rift valley and visit Lake Naivasha plus Hells gate National Park and also visit Masai Mara Game Reserve.
This 6 days Kenya safari tour leaves from Nairobi at 8 AM. You'll spend 2 nights in Amboseli National Park. Enjoy game viewing drives to spot wildlife with views of the Mt. Kilimanjaro snow-capped peaks. Our amazing Kenya safari tour include spending a night at the Lake Naivasha.
You can enjoy a boat ride (optional) to explore the freshwater lake and see hippos & abundant bird life. You can also enjoy romantic walks along the lake shores with your partner. You'll enjoy Bike ride and trekking at Hell's gate national park near the lake which also include trekking inside the gorges. This gives an amazing experience in the only park where you can cycle or walk as you watch harmless wild animals like giraffes, zebras, dik diks, warthogs and many more.
Our 6 days Kenya group safaris also include the famous Masai Mara game reserve. Masai Mara is the wildlife hub where you'll see the big 5, enjoy the great wildebeest migration, visit maasai villages, enjoy a balloon safari in Masai Mara and many more activities.
Summary itinerary for our amazing 6 days safari in Kenya
Day 1: Nairobi to Masai Mara
Pickup at the hotel/accommodation
Payment of Balance at our office
Briefing of the safari
Head to departure point
Start the safari at 8 AM
Brief Stopover at Rift-valley View-point
Lunch at Narok
Arrive at Masai Mar at around 4 PM.
Enjoy 2 hours evening game drive
Drive back to your accommodation
Enjoy Dinner and Overnight
Day 2: Full day Masai Mara
Option for Masai Mara balloon safari that starts at 4 AM – 6 AM with champagne breakfast
Breakfast from 7 – 8 AM
Start game drive at 8 AM with packed lunch
Extensive game drive for 8 hours
Enjoy picnic lunch inside the bush
Game drives end at 4 PM
Option to Visit Masai villages at an extra $15 per person
Dinner and Overnight in your accommodation
Day 3: Masai Mara – Lake Naivasha
Start a Pre-breakfast game drive from 6 AM – 8 AM
Back to your accommodation for breakfast
Drive to Lake Naivasha
Lunch at Mai Mahiu or Narok town.
Arrive in Naivasha at 4 PM
Option to enjoy a boat safari in Lake Naivasha at an extra $35 per person.
Dinner and Overnight in your accommodation
Day 4: Hells gate – Amboseli
After breakfast, you'll visit Hells gate at 9 AM
Enjoy bike ride inside the park. hell's gate is the only park you can trek or ride a bike as you enjoy the wildlife
Trek inside the gorges of Hells gate National Park
Go back to the accommodation at 1 PM for lunch
Depart to Amboseli arriving in the evening
Dinner and Overnight in your accommodation
Day 5: Amboseli Full day
After breakfast, you'll enjoy a game drive inside Amboseli National Park
Game drives will be divided into 2 where you'll enjoy a morning game drive and then go back for lunch
Then go back for the afternoon game drive
You'll see large herds of elephants
Enjoy the sightings of Mount Kilimanjaro
Dinner and Overnight in your accommodation
Day 6: Amboseli – Nairobi
Enjoy an early morning game drive
Return to camp for breakfast
Take lunch en-route
After breakfast, you'll return to Nairobi arriving at 4 PM marking the end of the safari.
You can extend to Mombasa
Airport transfer at an extra $15
5 Reasons why choose our amazing 6 day budget safaris in Kenya?
This amazing Kenya safari takes you to the top Kenya safari destinations
The 6 day safari in Kenya is very affordable
Enjoy a mix of game drives, trekking, bike ride and a boat ride
You're guaranteed to see the big 5 and many more animals
You'll meet new friends coming from different countries
Daily departure is a guarantee
Check-in Time: 08:00
Check-out Time: 16:00
Budget camping: This is a budget camping tour.
Shared tour: On this shared tour, you will join a group of other travelers. Max 7 people per vehicle.
Can start any day: If availability permits, this tour can start on any day.
Can be customized: You can request changes to this tour.
Suitable for single travelers: Single travelers can join this group tour.
Children policy: Children from the age of 1 year are allowed to participate under the supervision of a parent or guardian.
Minimum age: No minimum age for this tour
Airport transfer available: Jomo Kenyatta International Airport (US$15 per person)
Kenya Travel: 6 day Family Holiday to Masai Mara, Lake Naivasha, Hells gate and Amboseli Kenya Tour
Arrival
You'll be collected from the airport (or hotel).
We can arrange accommodation in Nairobi or Mombasa at an extra cost.
Day 1: NAIROBI – MASAAI MARA
Appx: 302.4kms- 6 hrs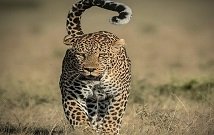 Leave Nairobi in the morning at 8.00 am drive to the view point of the great rift valley. Enjoy a brief stopover to take pictures of the great riftvalley. Descend the escarpment. Stopover at Narok for lunch then drive to Masai Mara for 2 hours evening game drive in Masaai Mara famous for its black manned lions and yearly migration of wildebeests.
Dinner and overnight at camp.
Day 2: MASAI MARA GAME RESERVE FULL DAY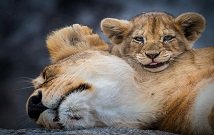 ***OPTIONAL: You can decide to enjoy an early morning balloon safari at $420 per Person that gives you an awesome experience.
Read More
****
This day, our Masai Mara safari starts at 8 AM. You'll spend a full 8 hours non-stop game viewing a cross the rich, tree studded grassland and rolling hills. The famous Masai Mara Reserve is renowned for its great herds of plain game, black-maned lions, leopard and cheetah but also contains numerous elephant and virtually every type of wildlife to be found in Kenya. You'll carry packed lunch. Don't worry, there are designated areas inside the park with clean washrooms. Also on this day you can visit Masai villages (Optional).
Dinner and overnight at camp.
Day 3: MASAAI MARA – LAKE NAIVASHA
Appx: 283.9 kms- 5 hrs 30 minutes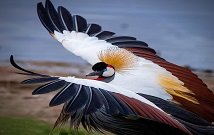 Pre breakfast game drive starts at 6 AM and takes 2 hours. Return to the accommodation for late breakfast and leave your accommodation and proceed to L. Naivasha arriving in the late afternoon. Dinner and overnight in Naivasha Hotel. You can enjoy an evening boat ride (optional) or sunset romantic walks along the lake.
Meal plan: Breakfast, Lunch, Dinner
Day 4: HELL'S GATE – AMBOSELI
328 km: 6 hrs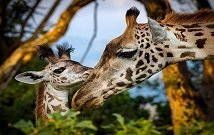 The day starts with a nature cum bird walk in naturally beautiful settings at the shores of Lake Naivasha.
Take a bike and cycle to the nearby Hells gate national park where you explore on foot this canyon as you spot small game. Leave lake Naivasha and proceed to Amboseli National Park with lunch enroute for dinner and overnight at accommodation in Amboseli.
Meal plan: Breakfast, Lunch, Dinner
Day 5: AMBOSELI FULL DAY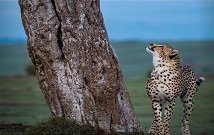 After breakfast, full day spent in Amboseli National Park with an optional tour to maasai village to experience their traditional way of life and dances, Meals and night at the accommodation in Amboseli.
Meal plan: Breakfast, Lunch, Dinner
Day 6: AMBOSELI – NAIROBI
214.1 km: 4 hrs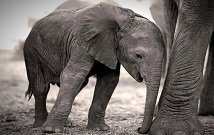 Enjoy a pre-breakfast game drive. After breakfast leave accommodation for the last game drive in the park as you leave the Amboseli park for Nairobi with Picnic lunch served enroute arriving in Nairobi late afternoon with sweet memories.
Arrive Nairobi in the late afternoon (appr.1630pm)
Meal plan. Breakfast, lunch.
HAVE A WONDERFUL SAFARI HOLIDAY – SEE YOU ON THE ROAD…….
PRICE FOR THIS TOUR IS ON THE RIGHT SIDE
KARIBU TENA!! "WELCOME AGAIN"
Accommodation
Meals
Transport
Window Seats
English Speaking Guide
Standard Safari Vehicle
Water
Park Fees
Taxes
List of Not Included items:
Airport Transfers
International Flights
Personal Expenses
Tips
Alcohol & Beverages
Laundry
Extra Meals
Clothing
Maasai Village Visits
Budget Kenya Safari (Per person)
1 Pax = USD $720
2 Pax = USD $720
3 Pax = USD $720
4 Pax = USD $700
5 Pax = USD $700
6 Pax = USD $700
7 Pax = USD $680
8 Pax = USD $680
9 Pax = USD $680
Mid-Luxury Kenya Safari (Per person)
1 Pax = USD $1970
2 Pax = USD $1970
3 Pax = USD $1970
4 Pax = USD $1950
5 Pax = USD $1950
6 Pax = USD $1950
7 Pax = USD $1930
8 Pax = USD $1930
9 Pax = USD $1930
Luxury Kenya Safari (Per person)
1 Pax = USD $2620
2 Pax = USD $2620
3 Pax = USD $2620
4 Pax = USD $2600
5 Pax = USD $2600
6 Pax = USD $2600
7 Pax = USD $2580
8 Pax = USD $2580
9 Pax = USD $2580
Kindly Note transport for this safari is in a Tour Van. You can request for a 4×4 land-cruiser at an extra $100 per day