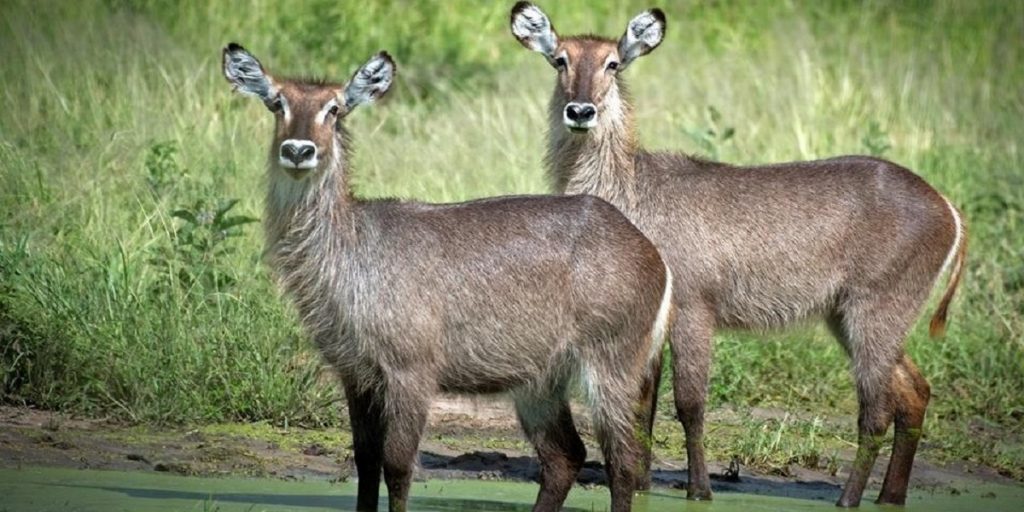 Top 4 Wildlife Safari Destinations
East Africa is home to the Top 4 Wildlife Safari Destinations. Whether you're an Africa neophyte or a veteran of the Savannah, there are fewer things harder to resist than a ride into the wild, cameras loaded, khakis pressed.But not all plains are created equal. The chance to see a lion on its own turf or to watch hundreds of elephants amble past you with majestic indifference; these are some overwhelming sights indeed. Such experiences will leave you with goose bumps at the incredibility of what you just witnessed. A wildlife safari is worth every penny spent. Phenomenal wildlife, an amazing variety of mammals and birds and close encounters with leopards, buffaloes and gazelles is what's on our list today for the best wildlife safaris in the world.
The most famous of all wildlife safaris, behold the Masai Mara!
Kenya is the place where the concept of a wildlife safari was born. Kenya's best known game reserve is a vast expanse of beautiful landscape comprising a Savannah ecosystem, harboring a wide variety of wildlife. It is also a land of glorious sunsets and vibrant cultures, especially the extremely hospitable Masai tribe. The most popular animal species spotted here are lions, leopards and cheetahs. Other animals found here are African Buffalo, Thomson's Gazelle, Zebra, Hartebeest and the Klipspringer Antelope, among others. Birding is also popular here due to a good population of vultures, eagles, buzzards and swifts. If you are on a leisure holiday, go camping in Masai Mara for the best chance of viewing the Big Five of Kenya. Get out and about on the plains with your Masai guide to experience first-hand, a place known as "the cradle of human civilization". Night safaris can also be arranged at Masai Mara. There is a day-long hot air balloon safari too, which offers splendid photographic opportunities and a unique perspective. Masai Mara has some excellent accommodation facilities offering great hospitality.
Masai Mara is contiguous with the Serengeti National Park in Tanzania, which is well known for its spectacular yearly migration of over 1.5 million wildebeest and 250,000 zebra. This magnificent display of mass movement of animals has found its way into the official records as the "seventh greatest wonder in the world". The animals cross over the territory into the Mara plains in search of greener pastures during summer months, braving dangerous rivers and crouching carnivores. The abundance of herbivores during this time attracts the big cats. Even the giant Nile crocodiles lie and wait in the water. Serengeti has the largest concentration of large mammals anywhere on earth and is especially famous for its 2,500 lions. The resident population of cheetah, giraffe, zebra and thousands of avian species is also impressive. The landscape is stunningly beautiful and Serengeti offers top class wildlife viewing throughout the year.
Best for: Near guaranteed sightings of the "Big Five" (elephant, lion, buffalo, rhino and leopard).
Tanzania's Ngorongoro Crater could be the most compact wildlife venue on the planet. From the first spellbinding glimpse of the crater and the stomach-churning descent down the inner walls, your senses are assaulted by Africa at its most intense.
Related content
Africa's most luxurious safaris
During a single morning you can easily rack up unforgettable sightings of elephant, rhino, buffalo, lion and leopard.
If this is your first time on safari it can be the perfect choice but aficionados complain that this amazing little "lost world" makes it all too easy.
Nairobi National Park (Kenya)
Nairobi National Park is located seven kilometres from the capital city and is unique for being so close to dense civilization. Here, one can spot lions, cheetahs, black rhinos, leopards, buffaloes, hippos, zebras, giraffes, gazelles and more. The Nairobi National Park is also home to over 400 species of birds. The main attraction, however, is the black rhinoceros, which is endangered. If you happen to visit the Nairobi National Park between 11 AM to noon on any day, you might witness keepers taking cute hippo babies and baby elephants for their daily mud-bath. Nairobi National Park is also part of the historic wildebeest and zebra migration.