Kenya Safari Travel: 7 day Family Holiday to Masai Mara, Lake Naivasha, Hells gate and Amboseli Kenya Tour
Arrival
You'll be collected from the airport (or hotel).
Accommodation before the tour departs can be arranged at extra cost.
Day 1: NAIROBI - MASAAI MARA
Appx: 302.4 kms- 6 hrs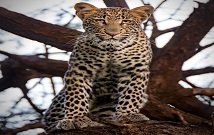 Leave Nairobi in the morning at 8.00 am drive to the view point of the great rift valley, descend the escarpment and drive via Narok then to Masai Mara for lunch at the campsite followed by afternoon game drive in Masaai Mara famous for its black manned lions and yearly migration of wildebeests, dinner and overnight at camp.
Day 2: MASAI MARA GAME RESERVE FULL DAY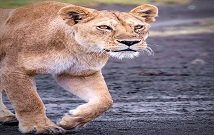 ***OPTIONAL: You can decide to enjoy an early morning balloon safari at $420 per Person that gives you an awesome experience.
Read More
**** A full day spent game viewing a cross the rich, tree studded grassland and rolling hills. The famous mara is renowned for its great herds of plain game, black-maned lions, leopard and cheetah but also contains numerous elephant and virtually every type of wildlife to be found in Kenya.All meals and over night in the camp.
Day 3: MASAAI MARA - LAKE NAIVASHA
Appx: 283.9 kms- 5 hrs 30 mins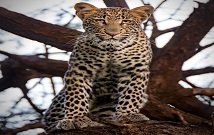 Pre breakfast game drive, return to campsite for late breakfast and leave your campsite and proceed to Lake Naivasha arriving in the late afternoon. Dinner and overnight in Naivasha Accommodation. You can enjoy an evening boat ride (optional) or sunset romantic walks along the lake.
Day 4: HELL'S GATE - LAKE NAKURU
105.4 kms: 2 hrs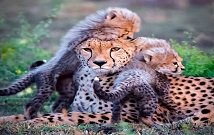 The day will start with a nature bird walk in naturally beautiful settings on the shores of Lake Naivasha. You can take a bike and cycle to the nearby Hell's Gate National Park where you will explore this canyon on foot to spot the small game. Later, a short 1-hour drive will take you to Lake Nakuru National Park. Birdlife abounds with flamingoes seen in their thousands together with pelicans and other bird species. This lake is host to the black and white rhino species, warthogs, lions, zebras, giraffes, and much more. What you may see at Lake Nakuru National Park are flamingos, lions, white rhinos, black rhinos, giraffes, about 450 species of terrestrial birds, waterbucks, Makalia Waterfalls, and unique vegetation. Your overnight stay will be at a lodge or tented camp.
Day 5: LAKE NAKURU - AMBOSELI
390.2 kms: 7 hrs 19 minutes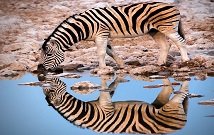 The day starts with a game drive inside the beautiful Lake Naivasha National Park. Also known as the rhino santuary, Lake Nakuru is home to many animals such as Rhino, lions, leopards, cheetah and many bird species. Leave lake Nakuru and proceed to Amboseli National Park with lunch enroute for dinner and overnight at a camp in Amboseli.
Day 6: AMBOSELI FULL DAY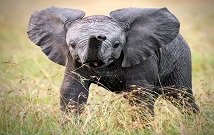 Rising early for good views of Mount Kilimanjaro before clouds build up over the summit, we set off for another stimulating game drive. Amboseli is an excellent place to view a multitude of wildlife, including everything from Wildebeest to Giraffes to Baboons. Optional visit to a Masai village is planned after breakfast. Masai warriors are famously known as the proud nomadic tribe whose legendary prowess in battle and single-handed acts of bravery in fights with the wild animals are known across the world. A visit reveals the singing and dancing that are part of their daily lives and sacred rituals. A glimpse into their homes and social structure is a poignant experience. Midday finds us at our lodge for lunch and afternoon rest, followed by another extensive 'breezy' game drive.
Day 7: AMBOSELI - NAIROBI
214.1 kms: 4 hrs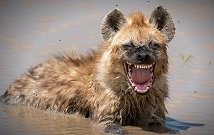 After breakfast in the morning we depart by road to Nairobi. Transfer to your hotel or connect with one of our other exciting safari packages. Your choice of – the exotic Samburu Game Reserve, perhaps climb up Mt. Kilimanjaro, or relax on the clean white sandy beaches of Mombasa Island along the warm Indian Ocean, are some of the wonderful options available. You can also choose to visit a children's orphanage, explore the shops or simply relax before your departure tonight.
HAVE A WONDERFUL TOUR – SEE YOU ON THE ROAD……….
PRICE
COST OF THIS TOUR is Indicated On the side Bar
KARIBU TENA!! ''WELCOME AGAIN''
Accommodations for This Safari Option Includes:
Budget Accommodation:

Mid-Range Accommodation:

Luxury Accommodation: