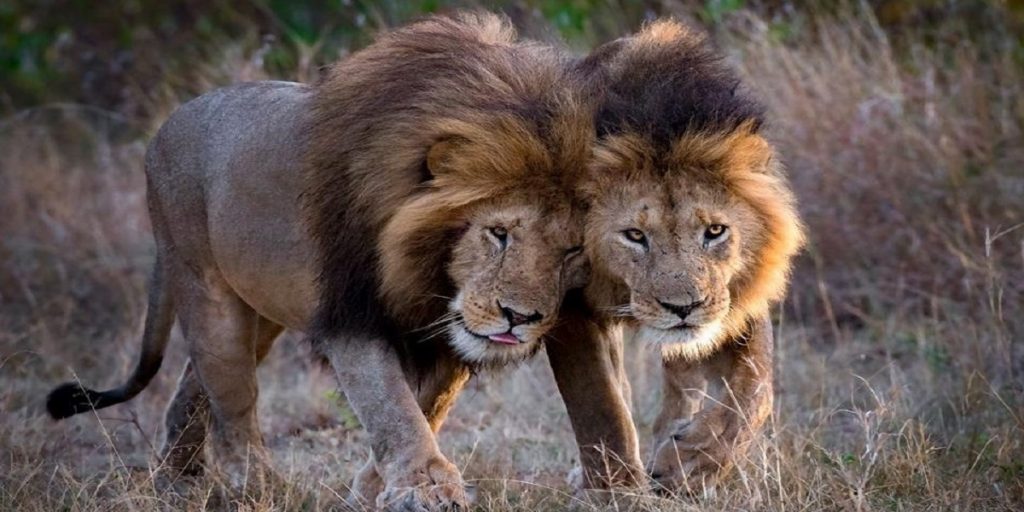 Tourist Safari Guide
Kenya Tourist Security tips to ensure that you enjoy your stay in Kenya without any undue concerns about safety and security.
The tourism industry in Kenya takes visitor safety very seriously and considers all aspects of the tourist's stay in Kenya. For this reason, the industry created a Safety and Communication Centre under the auspices of the Kenya Tourism Federation (KTF), which is operated 24hrs a day to monitor visitor safety and to liaise closely with the security agencies in Kenya. The Kenya Tourism Federation represents the leading tourism trade associations comprising the Kenya Associations of: Tour Operators (KATO), Hotel keepers and Caterers (KAHC), Travel Agents (KATA), Budget hotels (KBHA), Air Operators (KAAO), Ecotourism Society of Kenya (EK), as well as Mombasa and Coast Tourism Association (MCTA).
The Kenya Tourism Federation Safety and Communication Centre are manned by well-trained staff that is at hand to attend to any issues of concern to tourists. These include security, health, road conditions, travel advisories etc. Jamboree Africa Tours and safaris is a member of the Safety and Communication Centre and is regularly updated on issues that are of importance for the security of our customers.
Global Terrorist Threats: Kenya Tourist Security
Kenya, like many countries in the free world, has had several incidents of small-scale terrorist attacks in recent times. These incidents over the last few years have been mainly at remote towns in the north-eastern province near the border with Somalia and also in some of the populous low-income housing areas of Mombasa and in Nairobi in the Eastleigh suburb. They have all involved small home-made devices aimed at ordinary Kenyans, except for an incident two years ago in September 2013 when there was an attack by four terrorists at the up-market Westgate shopping mall in Nairobi which received wide international media coverage. Apart from that incident, other attacks have been in very remote areas far away from places visited by tourists such as in Garissa district, Mandera on the border with Ethiopia, or the remote coastal town of Mpeketoni over 180 kms to the north of Malindi.
Kenya Tourist Security Alerts
The current Travel Advice is to avoid all non-essential travel to the following:
Areas within 60km of the Kenya-Somali border
Garissa District
in Nairobi, there are no restrictions except the Eastleigh suburb and it is recommended to avoid other low income township areas in the city including all slum areas
At the coast: Lamu County and within 15km of the coast from the Tana River down to Malindi.
There are no restrictions on travel to Kenya's most popular tourist destinations in the national parks, reserves and wildlife conservancies; including the Aberdare National Park, Amboseli, Laikipia, Lake Nakuru, Masai Mara, Meru, Mount Kenya, Samburu, Shimba Hills, Tsavo, and all restrictions have now been lifted on the beach resorts of Mombasa, Kilifi, Watamu and Diani.
As we live in Kenya and go about our normal daily lives in Nairobi we are well placed to ensure the safety of all our customers. We have been operating here for over twenty-five years and have looked after thousands of visitors every year whose safety is our absolute priority. We have taken steps to see that our customers are not at risk and these actions include the following:
We keep abreast of the security situation on a 24 hour basis and monitor the advice of the foreign embassies based in Kenya to ensure we comply with their Travel Advisories including the latest advice from the British FCO. The current advice is to avoid travel within 60 kms of Somalia and we do not go within 200 kms of the border with Somalia.
We meet our guests on arrival at the international airport and transfer them to Nairobi hotels which are in safe locations. We recommend that guests do not wander off on their own trips in Nairobi or go into the back streets on foot but allow us to transport them so that they do not inadvertently head into an area which we would not consider to be entirely safe. Just as in parts of Europe or North America, where there may be areas of a city that are not considered ideal for visitors, we know which places to avoid in Nairobi. So we take care of our guests from the time of arrival until their final departure.
Through our industry associations and the Kenya Tourism Federation which represents the private sector, we have participated in meetings with senior government officials from the Office of the President and the Security Services to discuss ways of minimising risks for visitors and methods of counteracting the threat of terrorism.
Kenyans are well known for being very friendly and welcoming and our visitors often remark to us that they felt extremely safe and well looked after while they were here. For the reassurance of clients who may be anxious about staying in Nairobi we use hotels in safe locations, well away from the areas which have been recommended to be avoided. We also recommend our own Nairobi Tented Camp which is located inside the Nairobi National Park and protected by the Kenya Wildlife Service. On safari, the safari camps and lodges which we use in Kenya are in areas considered safe for tourist visitors and have never been the targets of any terrorist acts.
All tourism facilities and services in Kenya in the areas where we operate are functioning as usual without any disruption to our clients' itineraries and with all the international airlines operating into Kenya it is business as usual throughout the country. We continue to receive excellent feedback from all our customers about their experience in Kenya and have no hesitation in encouraging visitors to continue visiting this beautiful country with its wonderful landscapes, magnificent wildlife, tropical beaches and friendly hospitable people.
We look forward to welcoming visitors to Kenya in the months ahead and taking care of all our guests while they are here.
Planning a Kenya safari as you consider Kenya Tourist Security?
See our Top Recommended Safaris for great suggestions for safari itineraries combining some of the best game-filled National Parks and wildlife reserves in Kenya.