Does an African safari feature on your bucket list? It should! Africa is home of safaris with so much to offer. Enjoy spectacular scenery, blissful beaches, cultural treasures and more so the friendly people. But above everything else, wildlife safaris will give you a once in a lifetime feeling.
Top Rated Destinations in Africa
Kenya Safaris: Kenya is the historical home of the East African safari tour. A land of sweeping savannah grasslands populated with charismatic flora and mega-fauna, such as the Big Cats, the Big Five (buffalo, elephant, lion, rhino and leopard). Read More About Kenya Safari.
Tanzania Safaris: Tanzania is one of the top safari destinations in Africa. The wildlife viewing is unmatched. The big cats are particularly very easy to spot. All of the big Five (buffalo, elephant, lion, rhino and leopard) members can be found in many Tanzanian parks and reserves. All big Five can be found in the Serengeti National Park and Ngorongoro Crater. Read More about Tanzania Safari.
The Masai Mara Reserve: The Masai Mara is one of the most famous parks in Africa. Wildlife viewing is excellent throughout the year. Masai Mara Reserve is the epicenter of wildlife viewing. Regular rainfall and the grassy plains supports a massive population of herbivores, thus attracting many predators. You can easily spot all three big cats. The annual wildebeest migration is the most incredible wildlife spectacles in the world. Read More about Masai Mara Safaris
Amboseli National Park: Amboseli is also known as the 'Land of Giants' – because of large elephants heard carrying massive tusks. The wildlife is set beside spectacular views of Mt Kilimanjaro, making a breathtaking backdrop to this small park offering fantastic photo opportunities. Read More about Amboseli Safaris
Serengeti National Park: The Serengeti is one of Africa's most famous parks. It is synonymous with classic African scenery and amazing wildlife. Serengeti is the oldest park in Tanzania and a Unesco World Heritage Site. This is where the spectacular wildebeest migration starts. The park offers world-class wildlife viewing all over the year. Read More about Serengeti National Park
NgoroNgoro Crater: Ngorongoro Crater tour gives an experience of a lifetime. Ngorongoro can only be matched by a few in regards to wwildlife population and splendid beauty. It is home to the big Five. Read More about Ngorongoro Safaris
Samburu National Park: Samburu Reserve is the most popular reserve in Kenya's North. Wildlife viewing is excellent, and you can easily spot most big safari animals. The semi-arid climate supports a variety of north Kenya specials – both mammals and birds. Read More about Samburu Safaris
Be warned, Africa is very addictive! Africa is the mecca of safaris! What Happens in Africa stays in Africa.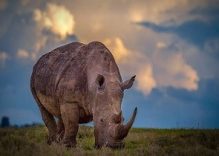 Africa safaris Kenya | Bush and Beach Bookings A Kenya Safari is considered as one of Africa's most luxurious luxurious safari vacations. Expect wide choice of safari activities which makes Kenya a year-round game destination country. Kenya parks are considered as one of the…